Dacor 24 inch Wine Column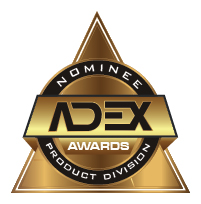 2019-20
Notes
TRIPLE TEMPERATURE ZONES - Triple Temperature Zones allow you to store any type of wine with three separate temperature controlled compartments with dedicated evaporator for each zone with ±.3°F temperature fluctuation.

PRESENTER SHELF - Show off and highlight your wine collection under softly lit LED lighting.

OAK WOOD GLIDE RACKS - Prevent vibration through luxurious oak wood constructed Glide Racks that lock in and slide out with ease using its smooth ball-bearing rails. Wooden dowels help keep moisture away from labels versus wire racks that can potentially cause label damage.

CLEAN AIR FILTER - Keep the wine cellar fresh and prevent contamination with a dedicated clean air charcoal filter located in each zone.
Dacor
Dacor is a leading American luxury home appliance brand known for creating stunning tools that deliver expert innovation, intuitive technology and handcrafted design. The company, based in Southern California and founded over 50 years ago, has revolutionized the luxury kitchen landscape through its award-winning suite of next-generation creative tools. Boasting curated design and confident reliability, Dacor pushes the boundaries of innovation and performance by transforming the modern-day kitchen into a place to connect, entertain and create. For additional information, please visit Dacor.com or follow us on Instagram, Facebook, Twitter or LinkedIn.
Address:
14425 Clark Avenue
City of Industry CA 91745
United States
(626) 799-1000
http://www.dacor.com