Frosted Fusion Collection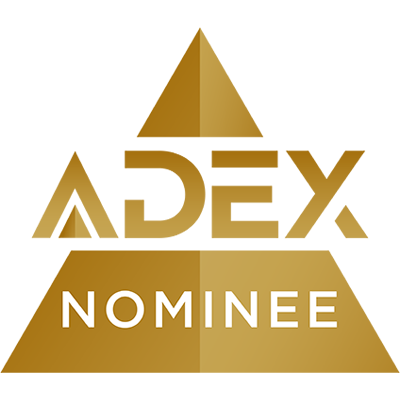 ATI Decorative Laminates' new Frosted Fusion Collection offers over 20 exclusive designs combined with a variety of clear substrates to create the look of frosted glass at an affordable price. Our clear substrates include Acrylic and Polycarbonate, making Frosted Fusion perfect for divider panels, semi-private panels, retail displays, inserts, and more. It truly is the icing on the cake of any room design. The new Frosted Fusion Collection's range of designs are sweet indeed. Patterns range from nature-inspired motifs like Abstract Flower Frosted and Pine Cones Frosted to minimalist patterns like Zoom Frosted and the intricate woven design of Jacquard Frosted. Much like other collections featured in our ever expanding Fusion Idea Library, many design expansions are planned for the future. Frosted Fusion also offers custom capabilities. From transforming other existing Idea Library items into Frosted designs, to branding and developing custom art - the possibilities are endless.
Pricing
Pricing varies based on substrate of choice. For a quote, please contact an ATI Customer Service Representative at 800.849.1320 or sales@advtechnology.com.
Since 1979, ATI Decorative Laminates has been distributing and manufacturing decorative thermoplastic and metal laminates for commercial and residential use. Manufacturing capabilities have constantly improved over the years and ATI's present location is on 6.5 acres centrally located in Greensboro, North Carolina in a 70,000 square foot, state-of-the-art facility. MirroFlex products are made in the U.S.A. which enables us to have the "hands on" control necessary to maintain the high standards that our customers have come to expect from us. ATI, an ISO 9001:2000 certified company, serves the furniture, hospitality, store fixtures, display, DIY and architectural & interior design markets with laminates, wallcoverings, backsplash panels and ceiling tiles. Committed to Green. ATI is an environmentally conscious company with active manufacturing programs that constantly strive to be more green. Our manufacturing process does not use liquids, solvents or other carcinogenic agents making our workplace safe and environmentally friendly. We use heat and pressure in all our lamination techniques to save on energy consumption. We recycle our waste to reduce landfill and use recycled paper. ATI Ceiling Tiles, as an example, save substantial amounts of energy, labor and fuel when retrofitting ceiling projects, as they eliminate the need to recycle the old mineral tiles. We are continuously working with suppliers to find better alternatives for raw materials so that more energy-efficient and recyclable products can be produced. Many of our products can contribute to LEED credits.