OSRAM Tunable White Systems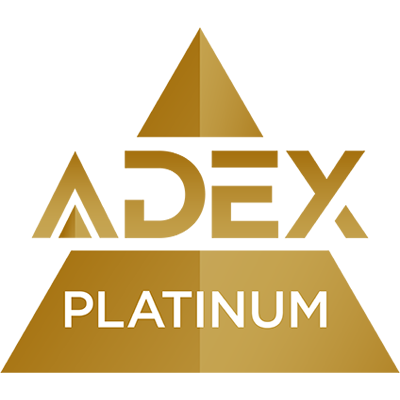 2019
controllable lighting solution which helps simulate natural
daylight that reinforces human wellness and productivity. This
digital solution offers the freedom to adjust light preferences for Human Centric Lighting (HCL) applications including educational, commercial office and healthcare settings. The
OSRAM Tunable White System consists of an OPTOTRONIC®
Tunable White LED Driver, Tunable White Wallstation,
PrevaLED® Tunable White Light Engine and optional Control
Power Pack.
The OSRAM TW Wallstation provides precise color
temperature and brightness control when used in conjunction
with the OPTOTRONIC Programmable TW LED Driver. The color temperature of the PrevaLED light engine can be adjusted within the range of 2700K to 6500K and between
1-100% light intensity. The wallstation comes with three,
preprogrammed scene buttons that can be customized to control the room's ambiance. Third party tunable white light
engines can be paired with the OPTOTRONIC TW LED Driver,
offering flexibility to OEMs. Using the OPTOTRONIC
Programmer allows users to program custom light engine
parameters into the driver.
This tunable white system is compatible with light management
systems capable of communicating via DALI-2 for type 8
devices.
The installation of the OSRAM Tunable White System is
straightforward. The OPTOTRONIC TW LED Driver and PrevaLED TW Light Engine is integrated into the luminaire
during the manufacturing process. Contractors simply
install the luminaires and OSRAM TW Wallstation into the
application space and run a quick wiring test.
Key Features and Benefits
——The driver has two operating
modes:
– Two-channel mode (for
direct/indirect without
color tuning)
– Tunable white mode
—DALI-2 compatible (type 8
device) controls color
temperature and brightness
—OEM programmable with
1mA resolution to perfectly
match LED load and
maximize performance
—Able to interface with LED
modules of OEM choice
third-party LED light engines
—Specification grade dimming
down to 1%
—Dim-to-off
—Soft start
— Integrated OEM
programmable features
include:
–Constant lumen
maintenance
–End-of-life indication
–LED thermal protection
–Configurable LED module
parameters
—Programming does not
require powering up or
connecting the power supply
to AC line voltage
—Input voltage: Universal
120-277Vac 50/60H
—UL Class 2 output for safe
operation
Notes
Submit for Category:
Lighting > Specific Applications > White Light Systems