SYLVANIA UltraLED CCT Selectable Canopy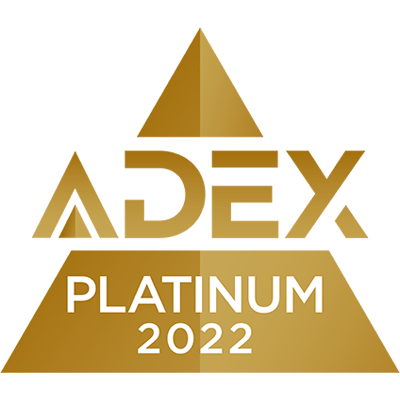 The SYLVANIA UltraLED CCT Selectable Canopy is an easy-to-install square canopy (white or bronze) designed to be surface mounted to a ceiling junction box via the included hinged mounting plate or pendant which is mounted to ¾" threaded pipe. Ideal in place of traditional luminaires or as new installations, the Canopy series has a slim, lightweight design and is offered in four wattages/lumen packages for illuminating parking garages, covered exterior corridors or walkways and stairwells. Its internal CCT selectable switch provides great flexibility which includes 3000K, 4000K or 5000K. The 20W and 40W versions are available in the 8"x8"x3.7" housing while the 60W and 75W versions are available in the larger 10"x10"x4.2" housing. The 2500-9372 lumen output range (depending on the wattage selected) makes them ideal to replace traditional HID luminaires with light sources from 35W HPS up to 250W MH and with efficacies of up to 140 lpw which provide energy savings of up to 70%. Additional energy savings can be obtained by selecting to use the optional integrated daylight/microwave-motion sensor. It's DLC Premium listing allows you to maximize your return on investment through local utility rebates, if available.
The Design Process
SYLVANIA lamps and luminaires from LEDVANCE are built on a history of the company delivering quality lighting products for over a century. LEDVANCE is one of the first companies to be approved by the National Lighting Bureau's (NLB) Trusted Warranty Program which awards certificates to lighting and lighting component companies that meet the NLB's objective quality standards and practices for warranty administration. The NLB is an independent, IRS-recognized not-for-profit, educational foundation that has served as a trusted lighting information source since 1976. As part of its Trusted Warranty Program, the NLB assesses companies based on 5 criteria: formal warranty process, warranty language, length of business/warranty insurance, technical evaluation, and claims review evaluation. In demonstrating quality and reliability across these 5 categories, companies give industry stakeholders confidence in their manufacturers.
"SYLVANIA general lighting products have been known for quality and reliability for over a century, and we are proud our commitment to delivering these benefits has been recognized by an independent industry source. With so many choices in the marketplace, it can be hard for customers to know who to turn to for their lighting needs. They can feel confident when they see the SYLVANIA product brand, their needs will be met by our dedicated team and innovative products like our new SYLVANIA LED luminaires, smart products for residential and commercial applications, and our award-winning TruWave Technology™ LED lamps and luminaires which deliver light closest to the Sun's Natural Light," said Bart Mei, Managing Director for the US and Canada region, LEDVANCE LLC.
With offices in more than 50 countries and business activities in more than 140 countries, LEDVANCE is one of the world's leading general lighting providers for professional users and end consumers. In North America, LEDVANCE LLC offers a wide range of SYLVANIA LED luminaires for various applications, intelligent lighting products for Smart Homes and Buildings, one of the largest LED lamps portfolios in the industry, and traditional light sources. The SYLVANIA brand leadership is a result of over 100 years of lighting experience and paves the way for future success. Further information can be found at www.ledvanceus.com.