SLANT Imprint glass and resin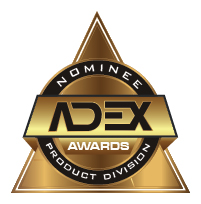 2020-21
Sustainability
Our products do not emit volatile organic compounds during their production or their life cycle, making them safe for use in the interior environment. They are both PVC- and formaldehyde-free, and contain no chemicals of concern. Our materials and processes contribute LEED V4 credits in a number of categories. We are deeply committed to doing right by our customers and the environment. Sensitile has received third-party verified Environmental Product Declarations (EPD), and is in the process of publishing Health Product Declarations (HPD) for all of our product lines. Furthermore, the majority of our products include certified recycled content.
Awards
Not yet submitted to any awards
Notes
This product is affordable, sleek, light-weight, durable and easy to maintain.