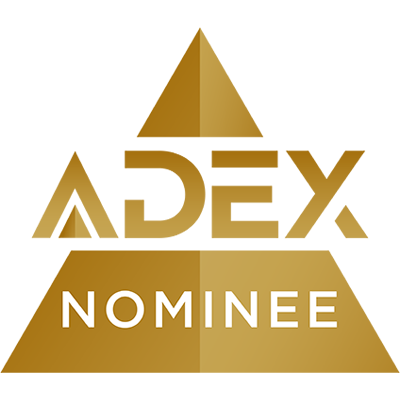 : io Lighting's radii Pendant utilizes our tried and true accent and downlight luminaires, which are adjustable up to 45 degrees and are within a cylinder housing. The radii Pendant delivers center beam candlepower equivalent to a 100W ceramic metal halide lamp at 1/3rd the watts. This accent light also offers the ability to insert additional control media, such as a soft focus beam, linear spread lenses, and color lenses.This 50,000 hour accent light is excellent for areas with high ceilings where accessibility is difficult and maintenance is expensive. Available for both straight and sloped ceilings, the radii Pendant luminaire offers three different field interchangeable optics (8, 25 and 50 degree), and two shielding options, which makes this accent light extremely versatile for the most challenging applications. All of these attributes allow designers and end-users the ultimate in flexibility over the life of the fixture.
Sustainability
LEDs do not emit ultra-violent and infrared rays nor do they produce any heat in the beam or light.
Awards
New to the market.
At Cooper Lighting Solutions, we build forward-thinking lighting solutions that make people's lives safer, while making buildings, homes and cities smarter and more sustainable. We deliver an industry-leading portfolio of indoor and outdoor lighting, lighting controls and smart lighting systems. We question, we seek and we solve. Because building a better world means asking tough questions and pushing harder for answers. Together with our customers, we create solutions that build a better world. At Cooper Lighting Solutions, we push past the ordinary to build brighter. Cooper Lighting Solutions is a business unit of Signify, the world leader in lighting. Together we have a shared purpose to unlock the extraordinary potential of light for brighter lives and a better world.