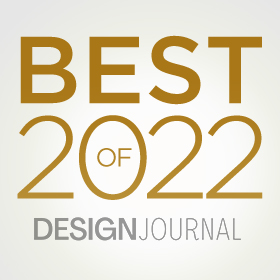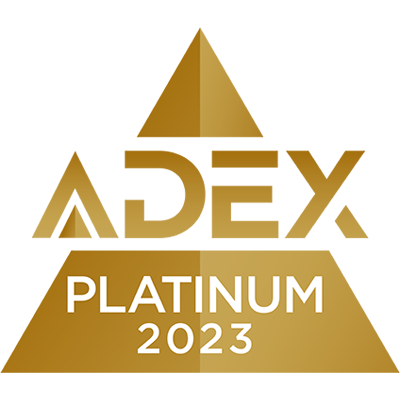 Thinly curved panels of perforated metal shades are illuminated by LED globes of Satin White glass at various positions along the span of the suspended chip-like sculptures. The expansiveness of the panels are voluminous, yet seemingly airy in their perforated translucence. Influenced by pop art and sculpture, the Chips are functional lighting products comically named to express some of the personality in Mat Sanders' designs. The collection includes large scale pendants vertically or horizontally suspended, smaller scaled single pendants, and wall sconces. The shade panels are available in Natural Aged Brass and Matte White, but they can also be manufactured in RAL finishes chosen by Mat Sanders to match other Studio M Lighting items. Additional finishes by request include neutral Taupe or Grey hues and more dramatic hues of Dark Slate, mellow Sage Green, and softer Dusty Blush. Make it monochromatic or combine the finishes to create an illuminated art piece that matches your space.
The Design Process
The concept behind Mat Sanders' collection for Studio M stems from a curated selection of his favorite vintage finds. Here, with the Chips collection, he exaggerates the iconic perforated shades of French contemporary artists and creates sculptural art form with sophistication and drama. The large metal panels are offered in a variety of finishes made to order, and regularly stocked in antique brass or "Mat" white. The bombastic personality of Sanders is reflected in the comical reference to their rounded oblong and curled shape, to which Sanders was inspired by the shape of a potato chip when designing.
Sustainability
Includes LED G9 lamps for energy efficiency and evenly distributed light that is replaceable.
Pricing
$3,960.00 (Depends on what item in collection. There are 8 items in this collection)
STUDIO•M strives to create unique lighting that breathes life into classical forms through innovative design and master craftsmanship. These works respond to a conscious cultural shift where architecture, fashion, entertainment, and design interrelate. These distinctive designer-series lighting products were made with the support of Maxim Group Companies, a company that has defined lifestyle lighting for half a century.
Using modern innovation to elevate the design, STUDIO•M collections deliver unparalleled luxury lighting. The potential of materials like glass, brass, and fabric are transformed by STUDIO•M's artistry. Signature finishes are hand-applied; metalwork is sculpted into elegant forms; and shades constructed in textiles according to our exact specifications. The purposeful design is only complemented by the ability of the fixtures to perform, and energy efficiency is incorporated where appropriate. STUDIO•M offers the architect and designer unique solutions in lighting to enhance the architectural setting.