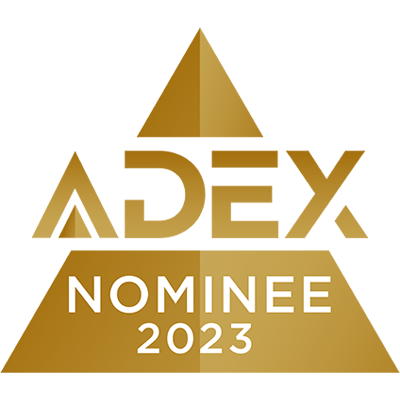 A monument to the beauty of stone, the Megalith collection is constructed using a robust iron stem that branches off to support various panel options. These various elliptical panels are back lit with globes of white cased glass. Choose from stone panels sets including Spanish Alabaster, a pleasantly pink Rose Jade, White Onyx or a breathtaking Striae Arya with dramatic veining and dark grey color tone. The enduring appeal of the stone's character boosts the luxurious nature of this design. The framework is available in Gunmetal or Brushed Bronze and made to order configurations for quick modifications. For a more modern, futuristic approach to the design, the Megalith collection is also offered in a retro dichroic glass option.
Pricing
$737.00 (Depends on the item in the collection. This collection has 34 items with different glass and finish)
STUDIO•M strives to create unique lighting that breathes life into classical forms through innovative design and master craftsmanship. These works respond to a conscious cultural shift where architecture, fashion, entertainment, and design interrelate. These distinctive designer-series lighting products were made with the support of Maxim Group Companies, a company that has defined lifestyle lighting for half a century.
Using modern innovation to elevate the design, STUDIO•M collections deliver unparalleled luxury lighting. The potential of materials like glass, brass, and fabric are transformed by STUDIO•M's artistry. Signature finishes are hand-applied; metalwork is sculpted into elegant forms; and shades constructed in textiles according to our exact specifications. The purposeful design is only complemented by the ability of the fixtures to perform, and energy efficiency is incorporated where appropriate. STUDIO•M offers the architect and designer unique solutions in lighting to enhance the architectural setting.