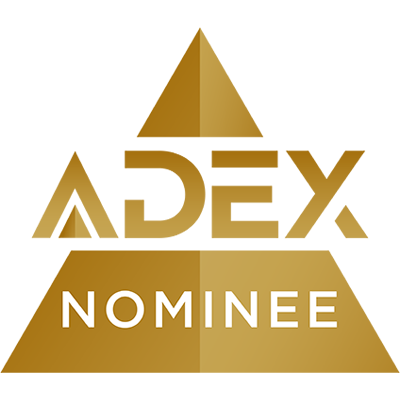 A uniquely Italian design, Fabbian has taken the aesthetic of the ring fixture and literally turned it on it's side. At <0.75" thick, and competitively priced the Olympic series allows a greater flexibility than any other ring-type fixture on the market. Olympic is shipped completely assembled and can be rotated and installed in any angle. Multiple units can be interlocked into various configurations allowing a tremendous design creativity to the designer. The Olympic series includes three different circles of white painted aluminum with the LED source placed on the outer circumference. This contemporary and minimalistic design can occur either singly or in multiple groups, with the possibility of crossing themselves to creating shapes and original compositions. The 3 different diameters of Olympic (Ø 31 3/5"– 42 4/5"– 54 3/5") have all 3000K to ensure a spotless brightness. The white cables can be adjusted to the desired length.
Sustainability
LED Lighting
Pricing
Retail Pricing is $1408 for 31.6", $1716 for 42.8", and $1914 for 54.6"
Notes
31.6', 42.8", and 54.6" Diameter.

Exhibited / Launched at Euroluce / Salon Di Mobile in Milan April 2017. Available in North America Summer 2017.
Fabbian Illuminazione was established in 1961 as a company manufacturing lighting appliances for homes and for contract work. This aspect together with tradition and quality has always been evident in the product, with the result that the company has gradually acquired international dimensions and recognition. Results have been achieved through continual research aimed at interpreting market demands, while setting up precise marketing policies and strategies.Fabbian, North East Italy based, manufactures all the components inside its own business units, gives her distinctive touch to new modern design trends through a wealth of styles, using advanced production technologies, interpreting the new concept ideas from a pool of international architects and designers. Research and Design is carried out by a team of qualified experts using computerised processes and control systems.Experience, over a professional and qualified worldwide dealer net, always leads to the consolidation of specific technologies, forming a production philosophy that cannot be separated from new research and constructional methods. Commercially Fabbian is present on the Italian, European and Asian markets through a net of agents and retail shops and sister companies in USA and Brasil.Top quality, reliable components are an essential part of the product. The construction, assembly and wiring are carried carefully out, checked at each stage of the production cycle in order to obtain a product that complies with envisaged safety regulations. Fabbian lighting fixtures, in fact, meet the strictly requirements prescribed from the major and qualified certification organization. Further, the company is UNI EN ISO 9001 certified. The company provides an after-sales service, giving a prompt, suitable response to customers in terms of information and solutions on best use of its products, through an efficient spare parts service and detailed documentation.
307 West 38th Street, Suite 1103
New York City NY 10018
United States
(646) 518-4160
http://www.fabbian.us