OSRAM OPTOTRONIC Programmable Constant Current Outdoor Dimmable LED Power Supplies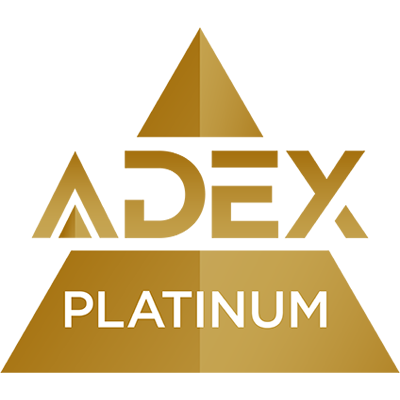 2015
The OPTOTRONIC® Programmable 2DIM Outdoor Constant Current LED power supplies are offered in two output current ranges of both 350 to 800mA and 600 to 1250mA in 50W, 100W, and 180W versions. These drivers are IP66, UL Type TL and Type HL Rated and UL damp and wet rated. These drivers are rated for 90°C maximum case temperature operation. All these features in addition to a 6kV surge protection make them ideal for outdoor applications. In addition, the family offers two dimming options; 0-10V down to 10% and OSRAM's proprietary AstroDIM feature. AstroDIM provides autonomous dimming without an external control unit through the use of an integrated timer which adjusts the dimming profile over the entire year to deliver additional energy savings. The innovative one click programming through the use of the OPTOTRONIC programming tool does not require the power supply to be powered up or connected to an AC line voltage. OEM programmable features includes setting the output current within a 1mA resolution, dimming customization, constant lumen output, end of life indicator, AstroDIM, LED thermal protection, and OSRAM's LEDset feature for use with LEDset compatible modules. The OPTOTRONIC Outdoor Programmable LED Power supplies are covered by a five year warranty.
Sustainability
Dimming down to 10% enables incorporation of daylight harvesting for additional energy savings. With an output current programmable across a wide range, this OSRAM OPTOTRONIC power supply allows performance requirements to be tailored to exceed energy targets for green buildings.
Awards
LIGHTFAIR 2014 Innovation Awards Best of Category Winner in "Ballasts, Transformers, LED Drivers, Systems and Kit" category. IES Progress Report - 2014
Notes
Key Features - - OEM Programmable - - Output Current within a 1mA resolution - Dimming down to 10% - AstroDIM - Constant lumen maintenance - LED thermal protection- Developed especially for outdoor applications- - UL Damp and Wet Rated - 90° Max Case Temperature - IP66 - Type TL and Type HL Rated - 6kH Surge Protection-Programming doesn't require powering up or connecting the power supply to AC line voltage.
OSRAM SYLVANIA is part of OSRAM Americas, a group of OSRAM companies located in North and South America. As a leader in lighting solutions and services, specializing in innovative design and energy saving technology, the company sells products for homes, businesses and vehicles under the brand names OSRAM, Traxon, ENCELIUM and SYLVANIA. The company's portfolio covers the entire value chain of components, ranging from lamps, control units and optical semiconductors such as light-emitting diodes (LED) to luminaires, light management systems and lighting solutions. The OSRAM SYLVANIA and OSRAM Americas regional headquarters is located in Wilmington, Massachusetts. For more information, visit www.osram-americas.com or follow us on Facebook and Twitter.