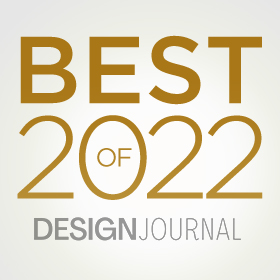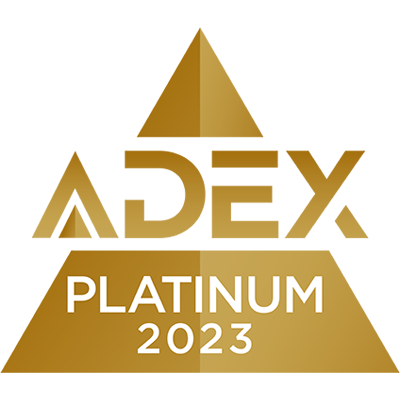 Via Seating is proud to present "Jeté", a collaboration between Gensler as product design consultant and Via Seating's own Studio V. Jeté is beautiful graceful motion with slimline elegance, signature comfort and sustainable innovation. The slimline silhouette offers a sophisticated, contemporary profile presented in high and mid back forms. Its scale and subtle form allow for a broad range of upholstery applications from basic grade fabric to leather to organic naturals. The look is further extenuated by unique shadow tufting, parallel & box hand-sewn patterns, each with optional emphasized stitch.

Within Jeté's single shell frame is a surprisingly robust, single layer of injection-molded foam over intuitive, integrated, backflex bands. Paired with Jeté's true knee tilt mechanism supporting natural recline with zero-foot-rise, this chair optimizes flexibility and relaxation. Further, Jeté's arm detail provides support with discreet profile further enhancing its side visual. Jeté delivers an uncompromising look & feel from headrest to caster.

Leap ahead into the solace & beauty of today's quintessential executive-conference chair, Jeté.
The Design Process
Our newest chair, Jeté⁠—designed in collaboration with Gensler and Via Seating's design team, Studio V⁠—is a culmination of innovation, design, and comfort. It delivers surprisingly incredible comfort within its thin silhouette by integrating a unique support structure with metal frame construction all embedded inside our proprietary, injection-molded comfort foam.  Further, its Italian designed knee-tilt control supports the natural body position even when in full recline while allowing the feet to stay firmly on the floor.
Jeté achieves a sophisticated, forward-thinking look across its mid & high back. It offers choice of a standard shadow tufting stitch & unique, box stitch, which are all handmade by our skilled artisans. To its sides, designers can specify choice of armless or multiple black and polished fixed arms styles. It bases deliver with standard low-profile and signature high-profile bases with open-design casters. From any angle, Jeté does not disappoint.
Sustainability
At Via Seating, we understand that great chairs are consciously built. This is at the forefront of our minds from the design phase to a chair's end of life. Throughout the chair production process, we are consistently reducing green house gas emissions, reducing water use and reducing solid waste. We use materials that are environmentally-friendly and safe for use. Our result is safe and sustainable, great chairs.
Certification & Standards:
Satisfies:
Living Building Challenge (LBC) – Imperative 08 (Clean Air Gold).
WELL – Feature 04 – VOC Reduction (Clean Air Gold).
Meets for LEED:

MR Credit: Building Product Disclosure and Optimization- Sourcing of Raw Materials;
IEQ Credit : Low Emitting Furniture;
Pilot Credit 112: Certified Multi-attribute Products & Materials.

Meets for Low Emitting Furniture:

ANSI/BIFMA X7.1-2011(R2016);
ANSI/BIFMA e3 2014e, Sections 7.6.1, 7.6.2, 7.6.3.
Meets the Practice Greenhealth, Health Care Without Harm Healthy Interiors Criteria for Seating (ie. formerly known as "HHI compliant").
Tested to the ANSI/BIFMA X5.1 General-Purpose Office Chairs standard.
Limited Water Usage: Water is a precious commodity for everyone, especially in the high desert valley surrounding Sparks, Nevada –  our home base. With this in mind, we figured out how to eliminate all H2O beyond the measured amount we use to steam wrinkles out of the final, upholstered product. On our models without upholstered seats, no water is used in the manufacturing process.
Safe Product Usage: We at Via Seating are committed to using products that are safe for the environment as well as the individuals who use them. As a standard practice in our dFe program, we work consistently to identify hazardous chemicals and eliminate them from our products.
Hazardous chemicals we DO NOT use in Via Seating products include:
hazardous phthalates
hexavalent chromium
ozone depletors
PBDE fire retardants
PVC
End Of Life Take Back Effort: Via Seating participates in Keep Truckee Meadows Beautiful In-Kind donation, we donate chairs that are discontinued and or returned as an open box item. Should you want to donate your gently used Via Seating chair, please contact us at info@viaseating.com.
Awards
Best of NeoCon, Conference Seating: Sustainability
At Via Seating we have a philosophy–great things happen in a chair. It is with this vision that we set out to cultivate the perfect sitting experience. Through the creative genius of our team of engineers, ergonomists and designers across the world, we shape comfortable chairs with innovative technology at an incredible value backed by our industry-leading warranty. Our solutions translate across a variety of work and collaborative spaces. Explore our 17 categories and growing of seating including task, conference, executive, guest, lounge, outdoor, and more. Discover for yourself how great things happen in a Via Seating chair.