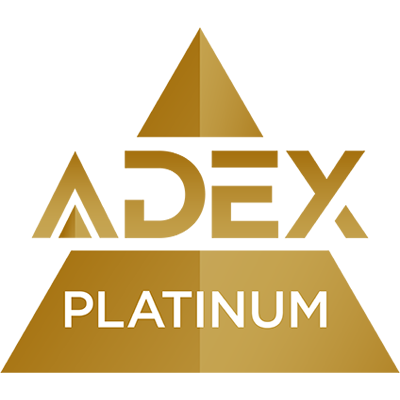 2017
The AirTempo is a revolutionary steam shower control that communicates wirelessly with MrSteam brand steam generators, completely eliminating the need to physically wire the control to the generator. Ideal for homeowners who already have a steam shower system from MrSteam and now wish to upgrade an older control, the AirTempo unit can be installed without opening shower walls for wiring. The control can be installed on any steam room surface, including a glass shower door, using its integrated bayonet holder. To offer a clean look, the holder is completely covered by the footprint of the control, so only the AirTempo itself is visible. A flush mount option is also available for users desiring a seamless appearance, or for those who are replacing an older MrSteam control. A matching, high-grade, cool-to-the-touch steamhead is also included with each AirTempo control.Easy to operate, the control's LED display activates automatically as the user's hand approaches, just before it is touched. To save energy and extend battery life, AirTempo employs a proximity sensor to ensure that the control is only activated when the user's hand is near the unit. The LED display will remain lit during the steam session to provide a visual indication of the current mode of the generator.The AirTempo control features a beautiful, fused silica glass touch screen. The unit is so impervious to water that it is capable of full immersion in up to three feet of water. The AirTempo is powered by two long-lasting lithium cell batteries good for at least six months of operation when the steam room is for one 20-minute session daily. The battery cover features a molded rubber seal that locks into place with a simple quarter-turn.The control is available in black or white with polished chrome trim. A wide range of additional designer finishes to complement any bath décor are also available.
Sustainability
The AirTempo conserves energy by automatically dimming the control screen when the user is not adjusting steam shower settings.
MrSteam provides the finest quality steambath generators, sauna rooms, sauna heaters and towel warmers for residential and commercial use. MrSteam's innovative products enable people worldwide to enjoy a luxurious lifestyle and spa experience. Its mission is to offer the finest products and promote the potential of lifelong physical and mental rejuvenation and relaxation-all in the comfort of one's home.

For more than 50 years, discerning consumers, interior designers, architects, builders and plumbing contractors have chosen Mr.Steam products. The company continues to redefine quality and reliability.

Mr.Steam places great emphasis on customer service by offering builders and consumers design and technical assistance through our locations on the east and west coasts, as well as our expansive website at www.mrsteam.com.

All Mr.Steam products are backed by consumer friendly, limited warranties against defects in materials and workmanship.