The Perfect Chair® PC-610 Omni-Motion Classic with Supreme Upholstery Package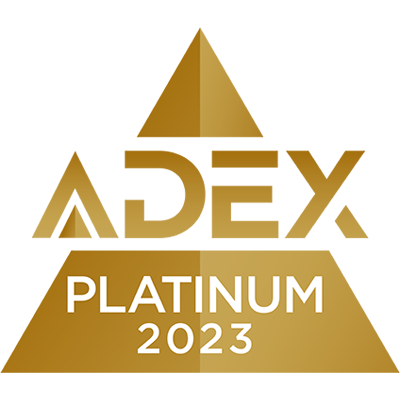 The human body is naturally balanced, graceful and beautiful. The Perfect Chair® PC-610 Omni-Motion Classic with a Supreme Upholstery Package gives you the power to independently position your recline angle and leg elevation. The dual-motor mechanism allows for infinite comfort positions, making this our most adjustable Perfect Chair ever. Our iconic Perfect Chair architecture features extended armrests, an elongated head pillow, and ergonomic lumbar support. Our zero-gravity ergonomics continue to be the best in the industry and endorsed by physicians as the healthiest way to sit. Stylish design cues, premium upholstery, and comfort make it perfect for any décor.
Features:
Full-Support Head Pillow with Magnetic Adjustability
Powered Lumbar System
Memory Foam
3D EasePoint Technology™
Jade Heat System with Power Hub
Full-Coverage Tuxedo Back Cover
5-Way Controller
Extended Armrests
The Design Process
At Human Touch, our vision was to create a chair so extraordinary, it would deserve to be called the Perfect Chair. By skillfully blending contemporary architecture with old-world craftsmanship, we laid the foundation for the chair's bold, yet classic look. We then integrated our unique, zero gravity technology, utilizing true neutral-posture to create a complete seating concept that transcends common comfort. Not by coincidence, the Perfect Chair's body-frame ergonomics are inspired by the neutral body posture chaise position developed by NASA to support astronauts during their ascent into orbit. Aesthetically and technically, the Perfect Chair reflects Human Touch's commitment to creating products of superior quality and value. The result is a chair that uniquely and beautifully combines form and function—perfectly.
Sustainability
Our hand-carved and hand-finished solid wood base is made from the Hevea Brasiliensis (Para wood from the rubber tree), which yields one of the strongest woods on earth. Unlike other woods that are cut down for the sole purpose of producing furniture, Parawood is used only after it completes its 25-year rubber-producing cycle. With this sustainable construction, both you and mother nature can rest comfortably.
Notes
Customize Your Chair. Choose from several premium leathers and three solid, wood-based finishes.
Premium Leathers: Espresso, Saddle, Black, Oak, Ivory, and Gray
Wood-Based Finishes: Walnut, Dark Walnut, and Matte Black
For over 40 years, Human Touch has constructed the wellness landscape, building a rich portfolio of high-performance massage chairs, ergonomic zero gravity recliners, and targeted massage products that rejuvenate the mind and body – no matter where the day may take you. Taking a unique approach to design, Human Touch utilizes the top engineering minds, medical practitioners, world-class athletes, and award-winning design teams to carefully craft groundbreaking products that not only alleviate pain and decrease stress on a daily basis, but also offer an aesthetic appeal that captivates the eye and enhances any space.