Human Touch® Gravis ZG Chair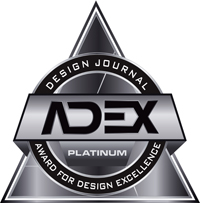 2019
Additional features:
• One-Step Zero Gravity Seating, enabling you to recline instantly into a neutral body posture chaise position that reduces the forces of gravity acting on your spine and vertebrae, thus helping reduce pressure and relieve pain.
• Offers targeted massage benefits, including lumbar massage and stretch massage. It's also fully adjustable, which means that you can use the remote to individually power-adjust the headrest, backrest and footrest for optimal support.
• Three targeted heat zones on the back, seat, and leg areas that can be turned on separately or simultaneously.
• Downloadable iOS and Google Play apps are equipped with even more customizable chair features, including the ability to create up to nine custom memory settings so that you can find and save your ideal seating position and massage program.
• Enjoy pre-programmed positions for TV watching and napping, which can be further customized to your personal preference. The smart motion feature will let you know when you've been sitting in one position for too long through subtle chair movements. Lastly, the smart sitting position will wake you up when desired by restoring the chair to the upright position.
Chair wood base colors include: Beech and Mahogany. Either base can be combined with one of three leather pad options: Saddle, Sand or Bone.
Pricing
Gravis retails for $4,999.

Human Touch
For over 40 years, Human Touch has constructed the wellness landscape, building a rich portfolio of high-performance massage chairs, ergonomic zero gravity recliners, and targeted massage products that rejuvenate the mind and body – no matter where the day may take you.

Taking a unique approach to design, Human Touch utilizes the top engineering minds, medical practitioners, world-class athletes, and award-winning design teams to carefully craft groundbreaking products that not only alleviate pain and decrease stress on a daily basis, but also offer an aesthetic appeal that captivates the eye and enhances any space.