Human Touch Perfect Chair Classic Power PC-510 Zero-Gravity Recliner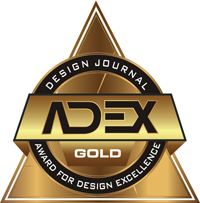 2015


The zero-gravity ergonomics of the Perfect Chair are a unique balance of support and seating comfort. The neutral posture position raises the legs above the heart, relieving weight from the spine. In this position, the body relaxes into a virtually weightless posture, which physicians recommend as the healthiest way to sit. Maximum ergonomic posture is ensured at all recline angles through the fixed-form seating position. Find relief from stress as you defy gravity in the Perfect Chair. Expertly crafted using only premium upholsteries, this sleek new pad is designed for ergonomic comfort and support. SōfHyde, top-grain leather or premium leather upholstery covers the pad from head to toe, including the arms. The subtle thumb-control lever, conveniently located inside the left arm, provides split-second digital acceleration at all recline angles. The built-in high density or "HD" support provides relaxing postural support to the lower lumbar region. Upscale brushed aluminum leg accent cues make this chair an even more perfect addition to your décor.

Everybody talks about zero-gravity in their seating products. But at Human Touch, we lead the industry with innovative research that makes it possible to actually see and feel how the zero-gravity Perfect Chair relieves stress.
Sustainability
We proudly craft the Perfect Chair® using a harmonious manufacturing process that replenishes the planet with new resources to replace the ones we use. Using only 100% renewable, plantation-grown solid parawood, highly trained Human Touch® master woodworkers hand-carve and hand-finish the signature balanced curves supporting the Perfect Chair. As one of the strongest woods on earth, the Hevea Brasiliensis (rubber tree) ensures durability and beauty for years of use. The legs of all Human Touch Perfect Chairs are constructed of 100-percent solid, plantation-grown Parawood from the rubber tree (Hevea Brasiliensis). This extremely strong, yet flexible, dense-grain wood is prized as being fully renewable and eco-friendly. Unlike other woods that are cut down for the sole purpose of producing furniture, Parawood is used only after it completes its 25-year rubber-producing cycle. With this sustainable construction, both you and Mother Nature can rest comfortably.
Awards
2014 Platinum ADEX Award
2013 Platinum ADEX Award
Pricing
Premium Leather MSRP: $3,299
Top-Grain Leather MSRP: $2,999
SōfHyde MSRP: $2,799
Notes
Available in three choices of wood bases:
Walnut
Dark Walnut
Chestnut

Available in a variety of upholstery choices and colors:
Black Premium Leather
Espresso Premium Leather
Cognac Premium Leather
Black Top-Grain Leather
Espresso Top-Grain Leather
Ivory Top-Grain Leather
Red Top-Grain Leather
Sand Top-Grain Leather
Navy Top-Grain Leather
Black SōfHyde

SōfHyde is a luxurious and durable upholstery expertly formulated to replicate the comfort, style and "feel" of real leather. SōfHyde is designed to last for many years of use and is comfortable, soft to the touch and stain-resistant.
Human Touch
In pushing the boundaries of traditional massage chairs and lifestyle products through advanced proprietary technology and innovation, Human Touch is focused on infusing health and wellness into everyday lives through high-quality, design-oriented, and award-winning massage and lifestyle solutions. Human Touch has been making people feel better for more than 30 years by developing state-of-the-art massage chairs, zero-gravity Perfect Chair recliners that place the body in a therapist-recommended neutral posture position, and a variety of other personal wellness products. Human Touch is also committed to educating consumers about the substantial health and lifestyle benefits of regular massage therapy, relaxation and proper posture by providing a wealth of educational resources from its Wellness Council, a group of renowned experts who offer resources and education about how to live better through regular massage, relaxation, and a healthy lifestyle. Human Touch has invested millions of dollars developing proprietary technologies that enable healthy posture, relaxation and a balanced body and mind through its Perfect Chair Recliners and Robotic Massage Chairs that effectively replicate the massage movements of professional massage therapists. As a result, Human Touch is the only Robotic Massage Chair tested and recognized by the World Federation of Chiropractic as a valid supplement to back-care therapies. Human Touch first introduced products utilizing Robotic Massage technology in 1979 with the Acu-Massage Table for medical professionals, institutions and professional athletes and hasn't stopped innovating since. In 1985, Human Touch pioneered the Robotic Massage Chair with the first contoured tracking system designed to follow the S-curve of the spine. In 1987, the company launched its first multi-function massage system with advanced computer controls. In the 1990's, it set new industry standards with Quad-Roller technology, a massage system so powerful it has dominated the category for a decade. Human Touch's commitment to massage therapy, chiropractic and orthopedic medicine, and stress management provides the basis for its research and development. In hospitals, clinics and physicians' offices Human Touch Technology is used as an adjunct therapy for back pain and spinal disorders. Human Touch products are sold in more than 48 countries, and can be found in furniture stores, specialty stores, and online at www.humantouch.com.