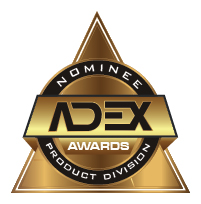 In air-conditioned spaces such as schools, worship facilities, offices and restaurants, comfort is rarely easy – or affordable – to achieve. In most commercial settings, conventional ceiling fans are often outmatched by tall ceilings and open floor plans. They simply can't move enough air to create comfort.
Our engineers set out to create a ceiling fan that could. Their goal was to develop a ceiling fan for air-conditioned spaces that, while lightweight, stylish and silent, also provided effective air movement. They replaced the traditional, geared motor with a maintenance-free, permanent magnet drive, eliminating noise and potential oil leaks; then they added electronic controls to further reduce noise.
The result was Essence.
Sustainability
Essence does the work of 28 standard ceiling fans at just one-seventh of the operating cost. Available in 8- to 14-ft. diameters, Essence is part of the world's first and only line of ceiling fans designed for air-conditioned spaces. Essence can shave up to 30% off a facility's heating and cooling costs, and its silent motor offers supreme comfort without a sound.
Awards
U.S. Green Building Council Best of Building Awards: Best Product for Energy Efficiency; Consulting-Specifying Engineer: 2014 Gold Product of the Year; A'Design Award Silver