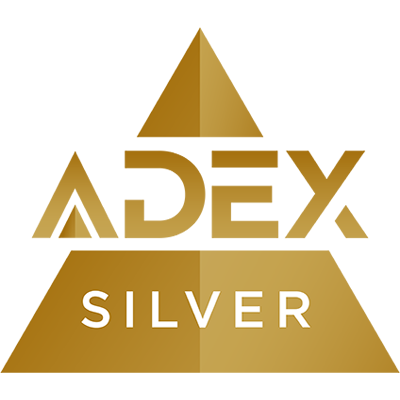 2015
The unique look of this two-blade fan features a dramatic center focal point. The open-air, circular center draws the eye up and brings together the finish and blades flawlessly. This 54-inch fan is comparable in air flow to a standard five-blade fan. Perfect for contemporary and transitional settings, the Link fan is available in Polished Nickel, Oil Brushed Bronze™ and Brushed Nickel finishes.
Sustainability
DC motor fans use up to 70 percent less energy than fans with standard AC motors, saving consumers money
on energy bills. Plus, they operate at a cooler temperature for a longer life. A six-speed CoolTouch™ Control System is also
included that provides flexibility controlling air movement.
Kichler strives to transform the home and workspace by developing fixtures that perform efficiently, install intuitively and deliver an overall effect that combines style with purpose. With an extensive portfolio of more than 3,000 on-trend products – including lighting, landscape and ceiling fans – and commitment to providing services and project solutions, Kichler is the brand homeowners and professionals know and trust since 1938. Kichler products are available at Lowe's, independent showrooms, electrical and landscape distributors and online. For more information, visit www.kichler.com