Discovery iQ 48 Dual-Fuel Range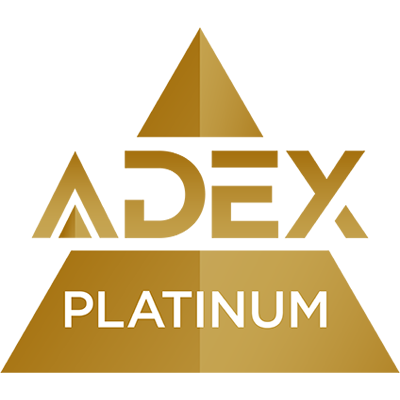 2014
Dacor®, the leading manufacturer of ultra-premium kitchen appliances,introduces its Discovery® iQ™ 48" Dual-Fuel Range, the world's first range to feature an integrated, wirelessly-connected tablet. The range incorporates the proprietary Dacor iQ Controller, a sleek new control panel for today's sophisticated chef. The range also features the Dacor iQ Cooking application that empowers users with all the tools they need for precision cooking. With the release of the new Dacor Remote iQ Cooking application, homes chefs can control the range via their smartphone or tablet, from anywhere they are connected.
Sustainability
The Discovery iQ 48" Dual-Fuel Range features GreenClean™ Steam Technology, which cleans light build-up in just 30 minutes without the need for high heat or harsh chemicals.
Awards
The Discovery iQ 48" Dual-Fuel Range is the recipient of a Digital Trends Best of CES 2014 Award in the home category and a CES Envisioneering Innovation & Design Award honoree. Dacor also received a 2013 GOOD DESIGN award for its Discovery iQ Graphical User Interface (GUI) seen on the range.
Pricing
The Discovery iQ 48" Dual-Fuel Range is priced at $11,999 UMRP.
Notes
The Dacor iQ Cooking Application is the perfect tool for busy, connected home chefs—enabling them to watch cooking tutorials, download favorite recipes and access expert cooking advice, right from the range. The pre-programmed Dacor Guide™ eliminates the guesswork in preparing a wide range of dishes; and when the meal is complete, the range automatically switches to a warming mode and informs the user by text message. Home chefs can customize the Dacor iQ Cooking Application by downloading apps from either the Google Play™ Store or Apple App Store SM.The Discovery iQ 48" Dual-Fuel Range features a gas cooktop that provides precise heat control through its distinctive brass burners, delivering a true simmer to a powerful sear. Its two electric ovens offer 10 cooking modes including Pure Convection ™, Pure Convection Sear, Convection Bake, Convection Broil, Convection Roast, Surround Bake, Bake, Broil, Max Broil and Roast.The Discovery iQ 48" Dual-Fuel Range will be available Summer 2014.