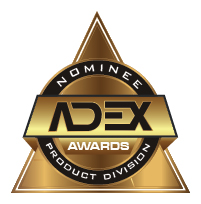 2016-17
Sustainability
Over one half of the content of each of the patterns is polyester that has been manufactured from recycled post consumer products. All weaving is energy optimized and all yarns are sourced in the USA.
Notes
All patterns exceed 100,000 double rubs on the Wyzenbeek abrasion test. All patterns are cleanable at a 20/80% bleach to water ratio. All patterns are stocked with the Nanotex stain resistant finish. The polyester used in the manufacturing of the products is post consumer recycled.
Arc-Com
Arc-Com is a leading textile and wall covering supplier in the contract industry. Over the past 40 years, our reputation has been built on customer satisfaction, value added products and solutions and timely completion of projects. The Arc-Com Design Team creates, develops and introduces innovative and high performance textile products for the corporate, hospitality, healthcare and institutional markets. Our Options™ department caters to the requirements of the customer and creates special products to suit client specifications and budgetary concerns.
Arc-Com Wall Surfaces is dedicated to the creation, design and development of unique and innovative wall surface materials for the contract market. Arc-Com Wall Surfaces has a comprehensive portfolio of both vinyl and Re-New™ eco-conscious wall surface materials all available in exquisite colorations that complement our diverse fabric lines.