Literary London Art Collection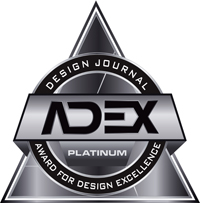 2013
The Literary London collection was conceived and created by London-based artist Dex in collaboration with Interior Designer Anna Burles from StudioAB.
The collection is now available on art website Culture Label: http://www.culturelabel.com/shop/l/literary-london/
Pricing
Prints come in multiple sizes, framed and unframed.

Prices are on the website: www.literarylondonartprints.co.uk
Notes
All of the prints in the collection are Limited edition, signed and numbered fine art giclée prints
StudioAB
StudioAB is a boutique interior design
studio based in Notting Hill, West London.
Founded by Creative Partner Anna Burles, the studio specializes in the design of highly original interiors and pop up spaces. Anna
and team design commercial and residential
spaces full of individuality, innovative surprises
and hidden creative touches, juxtaposing vintage
classics with modern next generation design.
Their designs often include bespoke art pieces
specially concepted and created by Anna and her art-partner
Dex. And, if you look closely, most projects also
include a piece of flying taxidermy. The studio's
clients include pop stars, quirky ad-land clients, shops, bars and restaurants in the UK and overseas.