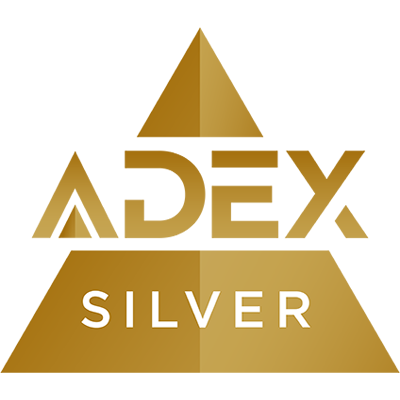 2018
Faber Vivifies the Dama in 2018. Faber, the father of Canopy Wall Hoods in North America, updates the long-time consumer favorite, the Dama. The Dama wall hood is revered for its fine Italian craftsmanship and design with a distinct pyramid shape, one piece design and elegant wrapped and hand polished edges. The Dama has been upgraded to include two energy saving LED lights, updated easy touch controls, an intensive speed option, pro style stainless steel baffles, and an option for an ADA compliant remote control. The Dama will deliver the same great performance with a 600 cfm motor and reversible blower box. Traditional styling, superior performance and contemporary premium features will keep the Dama a favorite for years to come.
Sustainability
Faber is committed to providing energy efficient designs to clean the air. The Dama was upgraded to include two LED spot lights which provide superb natural task lighting for the cook top and surrounding areas but utilize a scant 2 Watts.
Since 1955, Faber has been making high quality, Italian engineered kitchen range hoods.
With over 30 models to choose from, we offer the style, selection and features to vent your kitchen and clean the air. At Faber, Air Matters and has been important for over sixty years.