SNAP D.I.Y. Tile LED Panels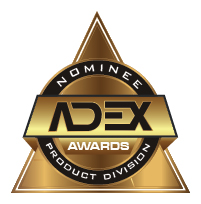 2017-18
Sustainability
Tresco's Dimmable Snap Panel LEDs are far more rugged and durable than traditional incandescent light bulbs. LED technology also offers many additional advantages such as exceptionally longer life span (50,000 hours), enormously lower energy usage (90% more efficient), reduced maintenance costs and higher safety.
Awards
AWFS 2017 Product Innovator Award
KBB 2017 Product Innovator Award (Honorable Mention) - Results not released until October 2017
Pricing
$60 - $90 per square foot
Notes
Backlit onyx, granite, marble, and glass slabs are beautifully translucent really glows and miraculously lights up a dim room. Simply stunning.

Therse countertops are usually set on a frame with light fixtures or LED light strips installed inside. The exact lighting choice depends on the particular situation, but the goal is to light them uniformly. You don't want to see the individual lights

Before now this is not a job for the designer to do themselves. Generally, contractors would create a frame and ship the countertop to a custom lighting company who will build a custom light strip based on the size of their countertop. Costing money and valuable time.

Now with SNAP, the ONLY light panel with unified backlighting and it's "snap" apart and reconnect design users can easily install and customize the product and form unique shapes - an industry FIRST. In addition, they are dimmable and since the pieces reconnect there is no waste.
Rev-A-Shelf Inc.
Rev-A-Shelf is an industry leading, manufacturer of high quality kitchen, bath, and closet storage organizing accessories, and has been in business for 24 years.