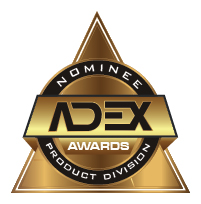 2014-15
by our skilled artisans. Impressions™ panels not only look great, they promote health and well-being. Our embossed decors are created from natural botanicals
and will bring the calming effects of nature to any environment. With beautiful translucency, these unique panels allow natural light to radiate within a space. Available in a myriad of translucent colors; the design opportunities are endless!
Sustainability
All Lumicor products are made by using R4 recycled resins.
Pricing
For more information, call 1.888.LUMICOR or visit www.lumicor.com.