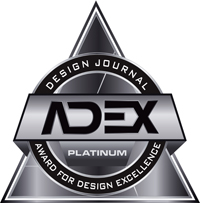 2017
Notes
The rectangular sink options include:
➢ Countertop Model #12-892/12-899 – This sink mirrors a vessel option by sitting on the counter, yet fits like a drop-in sink for a deeper basin (7.25 inches as opposed to many competitive options that are less than 7 inches in depth). The overall size of the sink is slightly smaller to help with overall space savings that is a growing need in residential and commercial applications alike.
➢ Drop-in Model #13-892/13-894/13-899 – The unique feature to this rectangular drop-in sink is its U-Shaped bowl design. Not only does the shape help contain the splash, it makes for easier and better cleaning – perfect for hotels where minimizing cleaning time is critical. This sink is also a great option for hospitality, commercial and residential applications where retrofits are being made in existing counter cutouts.
➢ Rectangular Undercounter Model #12-791 –With a 17" x 13" washbasin (the most popular size in the undermount market), combined with the stylish rectangular shape, this is sink is a perfect option for several applications, including residential, hospitality, commercial (restaurants, etc.) and much more.

In addition to the rectangular designs, Gerber has added these square sinks:
➢ Countertop Model #13-821/13-828 – This model choice is another beautiful option when seeking a vessel-type sink. It fits like a drop-in for a deeper basin and its smaller size is perfect for rooms needing a space-saving option (18-1/8 inch square).
➢ Countertop Model #13-822/13-829 – Similar to the model above in look and functionality, with a slightly larger size (21" x 18-1/8")
➢ Square Undercounter Model #13-710 – Again with a minimalist design style, this sink provides a square undercounter option. Its basin depth (7 inches) and lines help keep the water in the sink and not on the counter.

Gerber Plumbing