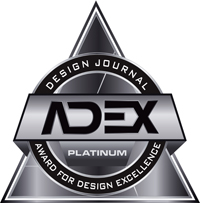 2005
Awards
TFM Readers Choice
Pricing
Several models available with suggest list prices ranging from $232 to $399.
Notes
DESCRIPTION The Falcon vitreous china wall hung, wall outlet waterfree urinal complies with ANSI/ASME A112.19.2M-1998 and A117.1 (Section 605.2) for vitreous china fixtures and with IAPMO IGC 161-2000 and CSA. COMPLIANCE CERTIFICATIONS Meets ANSI/ASME A112.19.2.M-1998 and A117.1 (section 605.2) for vitreous china fixtures. In compliance with IAPMO 1GC 161-2000 and ANSI Z124.9-94. Meets the American Disabilities Act guidelines and ANSI A117.1 accessible and usable buildings and facilities. Check local codes. H1 HOUSING (H-1, mod. 3) The factory installed housing is comprised of a bowl with a tailpiece and a mounting flange of 316 Stainless Steel. It is sealed into the bowl drain opening by a profile gasket made of a synthetic rubber. The housing and gasket are compressed into the drain opening by the installation of a retaining nut, and a friction washer. CARTIDGE KIT The patented cartridge is engineered to last for an average of 7,000 uses and to receive urine through drain holes. Urine passes through an immiscible layer of biodgradable sealant, continues through a siphon trap system, and flows out through a baffle to prevent the loss of sealant. A discharge tube in the housing directs the flow of urine into the building drain system. The cartridge is designed as a replaceable component.
Falcon Waterfree
Falcon Waterfree Technologies was formed with a vision: to promote conservation of the Earth's precious supply of fresh water and support sustainable resource management by becoming the leading urinal system provider in the world. Since then, acceptance and interest in waterfree urinal systems has grown as the world's leadership has adopted a greater sense of urgency about finding solutions for a future where fresh water may be less available and certainly more costly. A Proven Solution to the Growing Water Crisis Our system can be a major contributor to the world's environmental health. As much as 5% of fresh water consumed is currently used to carry away urine. Each Falcon Waterfree urinal typically saves an average of 40,000 gallons (151,000 liters) of fresh water per year. This amount of water does not need to be transported to the urinal or away from it to the water treatment facility, saving energy. No energy need be used to treat this water, nor does it produce carbon dioxide emissions as a byproduct of its treatment. Finally, by reducing total load on treatment plants, the Falcon Waterfree system can reduce the need for costly water treatment capacity and reduce the incidence of overflow events at treatment facilities. At the same time it contributes to our environmental well-being, the Falcon system is economically advantageous. It saves 100% of the water going through urinals, and therefore, 100% of the water and sewer charges. There is very little maintenance cost on a Falcon urinal as there are no moving parts and no flushometer. Drain lines remain free of calcification as no hard water is running through them. The only maintenance is an easy change of the cartridge, performed approximately three to four times per year. A Global Focus and Presence Today, our company conducts business on every continent. We manufacture in nine countries and have offices and affiliates in over 26 nations. We continue to build on this extensive international customer service network. Falcon products are manufactured and marketed in different regions of the world by recognized leaders in the plumbing and hygiene industry, including: American Standard: the world's leading producer of bathroom and kitchen fixtures and faucets. Sloan Valve Company: the leading designer and manufacturer of flushometers and other plumbing products. JohnsonDiversey: a world leader in cleaning and hygiene products and solutions. Eco-Lab: a world leader in premium commercial cleaning and sanitizing services. Several more regional leaders in the plumbing and hygiene industry have also joined our team of domestic and global marketing partners. Together, we have installed more than 25, 000 Falcon systems to date, with an eye on replacing a healthy share of the more than 50 million water-using urinals already installed. It's the way we'll meet our vision: to promote conservation of the Earth's precious supply of fresh water and support sustainable resource management by becoming the leading urinal system provider in the world.