Ultra High-Efficiency One-Eight GPF Urinal 5x7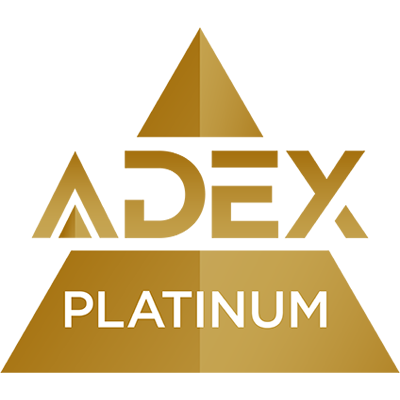 2012

TOTO, the only plumbing manufacturer honored as Water Efficiency Leader by the EPA, offers new Ultra High-Efficiency EcoPower Flush Valves, both exposed and recessed. These new WaterSense Certified units use only .125 gallons of water per flush (gpf), which equates to a savings of 75% more water than a traditional one-gallon per flush unit or approximately 30,000 gallons per year.

1/8th Gallon EcoPower Exposed Flush Valve
Like all products in TOTO's EcoPower self-generating, hydropower line, the new WaterSense Certified 1/8th gpf Ultra High-Efficiency EcoPower Sensor Flush Valve uses flowing water to power its electronics, creating a sustainable loop. There is no need for hard wiring. With as few as 10 uses a day, its backup battery will last up to 19 years, which reduces toxic battery waste.

A heavy-duty zinc die-cast cover with nickel chrome finish provides vandal-resistant durability. The unit automatically flushes every twelve hours if not used, providing a clean and sanitary urinal.

TOTO USA Today- A full-line manufacturer of eco luxury products for the bath space, TOTO focuses on the art and science of bridging the relationship between people and water. With its innovative, high-performance technologies, TOTO harnesses water's powers to cleanse, rejuvenate, and relax, creating experiences for its owners that continually redefine civilized bath culture. rnrnThe company's success derives from its unsurpassed commitment to quality, reliability, technological innovation, and sustainability -- a commitment that pushes it beyond industry standards. The winner of numerous domestic and international awards and recognitions, TOTO USA is certified by ISO 14001: 2004 and ISO 9001: 2000; it is the only plumbing manufacturer honored as Water Efficiency Leader by the Environmental Protection Agency.rnrnFeature by feature, product by product, no manufacturer designs, builds, and provides support better than TOTO. This total commitment to quality provides TOTO owners with worry-free performance over the lifetime of their products – a reward that validates their purchase every time they use their TOTO products. TOTO USA's History of InnovationrnEstablished in California, in 1989, TOTO USA, INC.'s, original mission was to market high-performance low-flow -- 1.6 gallons per flush (GPF) – toilets, introduced in response to the state's growing need for water conservation. A short 20 years later, TOTO USA has grown dramatically and today offers full line eco luxury, high-performance plumbing fixtures, fittings, and accessories for both residential and commercial spaces; employs 550+ Americans; has three major manufacturing plants, located in Morrow, GA, Lakewood, GA, and Cienega de Flores Nuevo Leon, Mexico; and two large assembly and logistics/warehousing facilities, located Fairburn, GA, and Ontario, CA. TOTO USA is a recognized leader in the upper mid- to high-end US residential and commercial plumbing products' market. rnrnTOTO USA's, parent company, TOTO, Ltd., located in Kitakyushu, Japan, was established in 1917, and, in its 92 year history, has made well over 60 million units of sanitary ware. Employing approximately 17,000+ individuals, TOTO, Ltd., has eight overseas offices, three Research and Development Centers, and ten domestic plants. rn rnWater Efficient Manufacturing ProcessesrnIn 2004, TOTO USA implemented a program to recycle the water it uses to manufacture vitreous china products at its state-of-the-art Morrow, GA, manufacturing facility. TOTO puts the reclaimed water through extensive treatment and purification processes before returning it to the Clayton County Water Authority. rnrnIn late 2007, when Georgia's Governor Sonny Perdue mandated that all corporations statewide reduce their water consumption by 10%, TOTO reduced its water consumption by an average 25%, saving an additional 3,859,000 gallons of water, through innovative gray water programs. TOTO will continue to identify creative ways to reduce further the water consumed during the manufacture of its water-efficient products.rnrnWith its driving commitment to enhance the human experience by innovating water technologies of the highest order, while passionately protecting the planet's natural resources, TOTO will continue to revolutionize notions of comfort and cleanliness and harmony in design, function, sustainability, style, and quality to distinguish the TOTO experience from all others.rnrn