Avalanche Concealed Trapway Toilets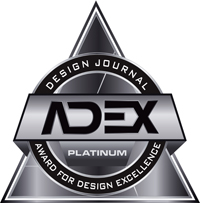 2017
The Avalanche CT Two-Piece (Model #20-832) and the Avalanche CT One-Piece (Model #21-019) are both residential toilets and cater to a homeowner's desire for easy cleaning and simple, beautiful design.
Both Avalanche CT options are WaterSense® certified for their high efficiency (HET) and
operate at 1.28 gallons per flush.
"We love the evolution of toilet design as it heads more and more toward that of concealed trapways," says Lovin Saini, senior product manager for Gerber. "Plumbing professionals know the product will work every time because of Gerber's commitment to 'interior innovations,' but homeowners, designers and builders can love the look of these toilets from the outside too – the concealed trapway gives the base of the toilet a smooth, sleek and almost tailored look that is easy to clean and maintain."
The Avalanche CT toilets, available in white, are each offered as an ErgoHeight (ADA
compliant) elongated toilet ensuring the maximum in comfort and accessibility.
To ensure Gerber delivers the highest performance possible, the toilets use the industry's best components, including a Fluidmaster® fill valve, a quick acting 3" flush valve, dual siphon jet and more.
Sustainability
Both toilets are WaterSense certified for water efficiency.
Gerber Plumbing