Danze Parma Five-Function Showerhead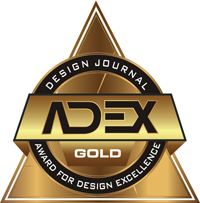 2014


Design – Following the overall design cues of Danze's longstanding and popular Parma bath collection, this showerhead continues its bold contemporary style.

Function – With five functions (wide, centerjet, aeration, massage and wide + centerjet), the Parma 4-1/2" showerhead adapts easily to user preferences. This showerhead also features an Easy-Glide™ selector ring with lever to ensure ease of use when changing function selection.

Technology – The Parma showerhead incorporates several beneficial innovations. The Danze Air Injection™ technology infuses air directly into the water stream. This, combined with the internal D-Force™ dual valve engine, provides improved spray intensity, consistent water temperature and quiet operation.

The new showerhead includes a solid brass ball joint with high strength polymer shell to ensure quality and reliability and has 71 easy-to-clean jets. It's available in both Chrome and Brushed Nickel finishes.
Danze Inc
Address:
2500 Internationale Pkwy
Woodridge IL 60517
United States
(630) 410-0009
http://www.danze.com