Trane XL 1050 Thermostat Control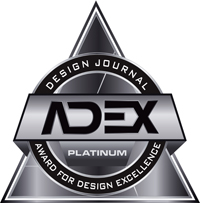 2018
Users can also customize their home screen with optional views such as outdoor temperature, five-day weather forecast, alerts or radar. All of these features are controlled through one easy-to-use, programmable, digital thermostat that features a 7" LCD display with color brilliance and touchscreen response.
Compatible with standard 24v systems, the XL1050 supports up to five stages of heat and two stages of cool. Including a built-in Nexia™ smart home bridge and compatible with Z-Wave Plus, the ComfortLink™ II XL1050 allows consumers to remotely control heating and cooling from any Web-enabled computer, tablet or smartphone. This added level of functionality with the Nexia smart home system provides consumers with convenience and peace-of-mind, knowing they are directly in control of their home's temperature, regardless of their location.
Sustainability
Trane's connected control line of products is committed to providing homeowners with comfort on command, through easy-to-use products that communicate with the home's heating, ventilation and air conditioning system. This product is WiFi-enabled control, acts as a home energy command center, providing homeowners with the ability to control indoor temperatures on a zone by zone basis, as well as create schedules and presets to customize the home's temperature based on user preference.
Pricing
The Trane ComfortLink™ II XL1050 is available now through Trane dealers. For more information and to locate a dealer, visit www.trane.com.
Notes
Additionally with Nexia, you have the flexibility to remotely monitor and control hundreds of devices such as your home's lights, locks and even your garage door from virtually anywhere with the Nexia app or with the convenience of your voice through an Amazon Alexa enabled device.