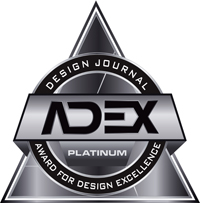 2006
Awards
This is the first submission for an Award.
Pricing
Contact Customer Service for pricing.
Notes
Vox® solves the problem of movable/storable conference/meeting room tables by providing a complete solution for multi purpose meeting rooms. Dimensions: 1" top; 29" high overall; 24" x 60" to 36" x 84" Finishes: Solid wood edges over veneered in Nienkämper standard veneers and finishes, gives the appearance of a seamless top. Also available in a wood grain plastic laminate top with translucent edging. Design: Mark Muller
Nienkamper
Behind every piece of Nienkämper furniture stands more than 35 years of modern European and Canadian design history. German-born Klaus Nienkämper founded the business in Toronto in 1968. Over the years, the company's expertise in working with wood, metal and top-quality European leathers has commanded international respect. Mark Müller heads Nienkämper's design department. His recent designs include The Vox® Collection, an integrated system of conference tables and storage units for videoconferencing and other corporate communications technologies. Mark Müller's work has received numerous awards from major design shows, institutions and publications in Canada and the United States. In addition to designing products in-house, Nienkämper works with prominent independent designers. In 2000, the company introduced Wavelength, a collection of seating, benches and tables by New York-based designer Karim Rashid. Today, the business that Klaus Nienkämper founded – and still runs – produces impeccably crafted modern furniture for corporate and residential environments. Nienkämper's commitment to developing innovative, efficient production methods enables the company to manufacture problem-solving designs at cost-effective prices.