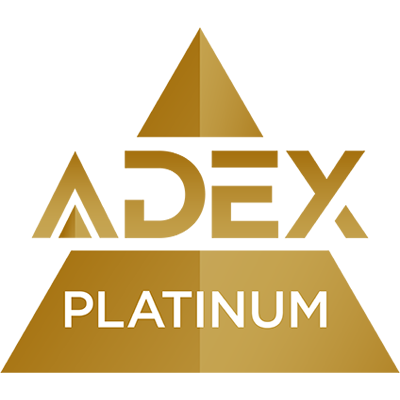 2016
MTI Stream Bath™, an industry first, is an entirely new form of hydrotherapy, exclusively with MTI. Not a whirlpool or air bath. Whirlpools offer deep-tissue massage. Air baths provide a full-body massage from gentle to more vigorous. Stream Bath is neither, and it's the gentlest of all. The calm, quiet and serenity of a forest stream. The ultimate soaking tub. Now available on most Designer Collection drop-in soaking tubs and air baths.
Pricing
Pricing available on specification sheets
Notes
Directional vents provide a gentle current of water created by a whisper-quiet pump so you can enjoy the feel and sound of your private stream.
End vents create streams of water that flow toward you, over your body.
Side vents are asymmetrically positioned and can be rotated to direct ribbons of water in unique flow patterns that you create.
You can customize the flow to wrap behind your back.
Or point the side vents toward the surface to create your private "babbling brook".
An optional inline heater is available to maintain the water temperature at a most comfortable 104⁰ F.
Stream Bath is a new type of therapy and very different from whirlpools and air baths.
Creates a gentle, directional current.
No turbulence; no bubbles.
No air in the lines.
Nothing like an air bath or whirlpool.
Whirlpools offer deep-tissue massage. Air baths provide a full-body massage from gentle to more vigorous.
The output of whirlpool and air bath jets is direct on the bather.
The output of Stream Bath vents moves the water.
With Stream Bath your body feels the soothing effects of the water's movement, just like a stream. And because it is so gentle it is ideal for all ages, from the very young to the more senior. Gentle, soothing, relaxing.
Since 1988, MTI Baths has earned a reputation for impeccable quality, innovation and unique customizations for its expansive line of bath products. MTI offers fine products in acrylic, engineered solid stone and wood, all manufactured with care in the USA. MTI's Designer Collection includes over 100 bath models, constructed of high-quality cross-linked cast acrylic. Most can be specified as a soaker, air bath, whirlpool or combination whirlpool / air bath, complemented by a huge range of options and accessories. MTI also offers durable acrylic shower bases, frameless glass enclosures, handcrafted bath furniture and specialty products, such as the Jentle Jet® laundry sink. MTI's Boutique Collection of design-savvy Solid Stone® tubs, lavatory sinks and shower bases presents a rich resource for those looking for distinctive bath products in alternative materials. As committed as MTI is to cutting-edge design and materials, of equal importance is environmental responsibility.
MTI is distinguished from its competitors by the incredible degree of customization that is offered. While preconfigured packages are readily available for ease of ordering, at MTI these are not a limitation but only the beginning. Because each product is built to order, additions, deletions and modifications to equipment levels and placement can be made, providing the customer with unparalleled customization and a truly personalized product. Yet remarkably, most MTI products ship within 7 business days, the fastest in the industry. Based near Atlanta, the employee-owned company has gained national recognition for its innovation, award-winning designs and outstanding customer care.
MTI was founded by entrepreneur J.C. Henry in 1988. His goal was a simple one: to make the best whirlpool tubs on the market. He named his company "Mr. Tubs" and began buying tubs from other manufactures and plumbing them with whirlpool systems. However, he quickly grew dissatisfied with the available quality and decided to take matters into his own hands. He bought a defunct bathtub manufacturing facility in 1990 and began producing his own tubs. Within a few short years, his company was creating a higher quality acrylic tub than the majority of the industry.
However, one element of the conventional whirlpool still dissatisfied Mr. Henry – the build-up of soap residue and deposits of varying types left behind in the whirlpool plumbing lines. Through a great deal of trial and error and by adding a few custom-made parts, Mr. Henry created the world's first self-cleaning whirlpool. He obtained a patent for the product, and until this day the Fill-Flush® whirlpool cleaning system is still the best, most thorough and most efficient whirlpool cleaning system on the market. Under his leadership, the company grew rapidly, offering high quality and an unprecedented degree of customization for tubs.
As the years passed, the company earned a reputation for innovation and began to pursue high-end showroom sales as well as hotel projects. When Mr. Henry decided to retire in 2002, he wanted to leave the company in trusted hands that would continue his legacy of quality and service. Beyond this, he was concerned for the employees' continued employment. So he declined several outside offers and instead sold his company to a group of 25 employees, who mortgaged all they had to raise the cash. At that time the company was renamed MTI Whirlpools and embarked on its current mission to become the best in the world.
In December 2003, MTI continued its history of innovation by becoming the first tub manufacturer to offer a Lifetime Warranty. Until this day MTI's Lifetime Warranty on its Designer Collection tubs is still the most comprehensive in the industry. Since then, MTI has obtained multiple new patents, garnered dozens of awards for new products and design excellence and been featured countless times on popular primetime HGTV and DIY programs.
In 2011, MTI's name was changed to MTI Baths to more clearly communicate the breadth of MTI's product offerings. MTI products are offered through an exclusive network of kitchen, bath and plumbing showrooms throughout the country.