Abigayle Luxury Tub by Americh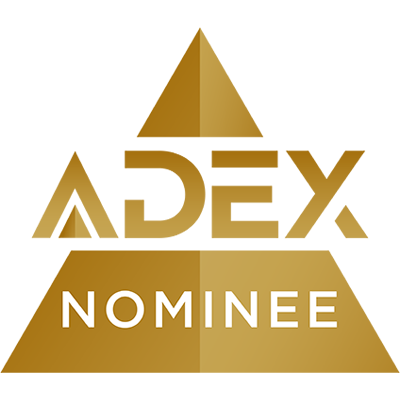 A New Age Modernistic Design Provides Americh's "Abigayle" Luxury Tub
With A Sleek And Clean Appearance
With a spacious deck and a roomy interior, this freestanding tub will provide hours of soaking pleasure while acting as a centerpiece for modern bathroom design.
North Hollywood, CA (May 29, 2016) – Modern design demands both sophistication and simplicity. Americh's new Abigayle luxury soaking tub adheres to these principles with a clean sleek look while providing a spacious interior perfect for a long relaxing soak.
"This tub's design makes it perfect for a modern style bathroom setting," said Ed Richmond, President of Americh. "And although it has a new age look, it is like every tub we manufacture in that it is a great way to achieve the simple escape that a good soak can provide."
The Abigayle is a rectangular freestanding tub with rounded corners. It rises from the floor with slightly sloping lines before meeting with a spacious deck that surrounds the top edge of the tub. It is constructed from the finest acrylic material available in all of Americh's standard colors (almond, biscuit, black, bone, ice gray, linen, sterling silver and white). As an added design feature, this tub can be ordered with a dual color option that allows for mixing the colors of the interior and surround. The tub includes integral overflow (there is an optional linear overflow) and waste in polished chrome trim or it can be ordered with polished brass, polished nickel, satin nickel or oil rubbed bronze trim at no additional charge. Its faucet can be floor or deck mounted and there is an optional 13-inch pillow for added soaking comfort. The tub is available in four different sizes.
"We think that the Abigayle is an excellent addition to our collection of tubs," added Richmond. "It has a modern design, but its slightly rounded corners give it a softer look than you sometimes find in this style making it the perfect fit for many bathrooms."
-more-
Americh
2-2-2-2
Like all of Americh's luxury tubs the Abigayle is built using a stringent set of quality standards to create products that are unmatched in the industry. Every tub is carefully crafted and hand finished by skilled artisans right here in the United States.
For more information about the Abigayle or any of Americh's other luxury bathtubs please visit the website at http://www.americh.com.
About Americh
For 30 years Americh has been dedicated to creating the finest bathing systems possible. Committed to beautiful design, lasting quality, the latest in luxury technology and environmentally sensitive business practices, Americh is working to perfect the bathing experience. For more information, please visit http://www.americh.com or call 800-453-1463.
-AMERICH-