Lumark Night Falcon Expansion - Small & Large Models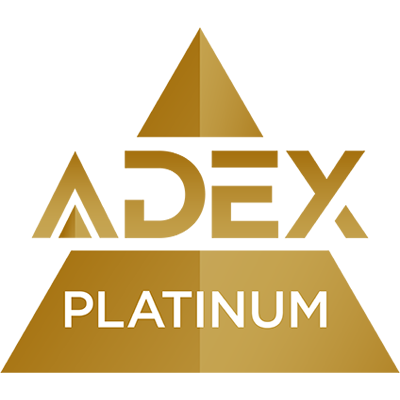 2017
With the addition of the Small and Large models available in multiple wattages, the Night Falcon series replaces high intensity discharge (HID) products of 70-watts to up to 1000-watts, which are typically found in floodlighting applications, while providing greater than 75 percent in energy and maintenance savings. Designed for superior performance, versatility, longevity and value, the Night Falcon series provides solutions for a broad range of outdoor needs, including area, security, façade, architectural landscape, signage and lighting for flag poles and monuments. In addition, the Night Falcon series also offers a range of integrated control options that reduces light levels and power consumption for further energy savings.Whether the project is lighting a sign, building façade or parking lot, the Night Falcon LED floodlight series satisfies a broad range outdoor needs for a cohesive look across an entire building campus. The complete LED family combines superior illumination, integrated controls, versatile mounting options and a cost effective, robust design, while delivering significant energy savings and long term reliability. The Night Falcon series utilizes precision-engineered optics delivering superior uniformity and illumination to the targeted application. Maximum fixture spacing is achieved utilizing a wide 6H x 6V NEMA distribution, reducing the number of fixtures required and installation costs in select applications. The fixtures offer lumen packages from nominal 2,900 lumens to more than 33,000 lumens and are available in standard 4000 Kelvin (K) correlated color temperature (CCT) with 3000K, 5000K and 5700K CCT options and in a 70 color rendering index (CRI). Designed to last 50,000 hours with lumen maintenance of greater than 93 percent, the luminaires incorporate an innovative thermal management design that maximizes heat dissipation, resulting in longer fixture and LED life. For use in new construction and retrofit applications, the Night Falcon LED luminaires are built with the installer in mind. The Night Falcon LED Floodlight series is available in knuckle, slipfitter, and trunnion mounting configurations, providing mounting versatility while simplifying installation. Mounting options include cast-in angle increments to facilitate accuracy of aiming. The products are also available with wire guard and vandal shield accessories to protect the lens from projected objects and visors to control glare and spill light.The Night Falcon series' robust design features a heavy-duty, die-cast housing that is IP66 and 3G vibration rated for exceptional durability and long term reliability. For pole-mounted applications, an optional integrated sensor allows the fixtures to be dimmed to 50 percent lumen output when no activity is detected, providing additional energy savings. This option complies with the new provisions of California Title 24. In addition, an optional National Electrical Manufacturers Association 3-pin and 7-pin photocontrol receptacles enable wireless dimming when used with compatible photocontrol.
Sustainability
Advanced LED Technology
Awards
Plant Engineering POY Finalist
At Cooper Lighting Solutions, we build forward-thinking lighting solutions that make people's lives safer, while making buildings, homes and cities smarter and more sustainable. We deliver an industry-leading portfolio of indoor and outdoor lighting, lighting controls and smart lighting systems. We question, we seek and we solve. Because building a better world means asking tough questions and pushing harder for answers. Together with our customers, we create solutions that build a better world. At Cooper Lighting Solutions, we push past the ordinary to build brighter. Cooper Lighting Solutions is a business unit of Signify, the world leader in lighting. Together we have a shared purpose to unlock the extraordinary potential of light for brighter lives and a better world.