Building Material Systems Enabling Tile Reuse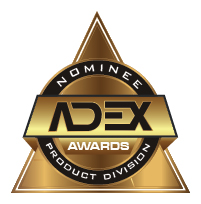 2019-20
A reusable flooring system that close the loop for the tiles industry.
Sustainability
▪ Quick & Easy Installation
▪ Removable
▪ Impact Sound Reduction
▪ Suitable for many Materials
▪ Environmentally Friendly
▪ Tile Reuse Enabler
Awards
▪ EUtop50 2018
▪ BusinessGreen Leaders Awards - Circular Economy Project of the Year 2019
▪ Build Home Builder Award 2020
Pricing
Product comes in two sizes, one standard and another industrial.
ALDStone
ALDStone provides multi-award winning unique systems for floor and wall materials, allowing reuse and ease of installation. Services include using thin, light-weight coverings plus a novel leasing model. Our solutions use less material and are reusable, almost indefinitely. We reduce waste of natural resources and pollution created by the built environment sector, which are economically and environmentally unsustainable.


ALDStone, a ground-breaking visionary circular solutions distributor, supplier and consultancy specialising in building materials and new circular business models implementing circularity, circular systems, products and services for the built environment.


Currently builder's tiles/materials implementation for vertical (wall) and horizontal (Floor) in buildings are linear, not allowing the majority of the materials to be recycled or reused. A low percentage of materials used for construction are recycled or reused, the rest are wasted and sent to landfill.


The ALDStone integrated circular system allows tiles of almost any material including stone, ceramic, wood, to be removed and reused at other locations. This provides cost savings through reuse and sharing models, plus long-term protecting economic and finite environmental resources, reducing the extraction of natural resources and ultimately closing the loop.


The projected future impact with our influence is going to transform the built environment sector from linear to circular providing a more sustainable economic model and more regenerative environmental protection, through less waste of natural resources and by doing more with what we already have.