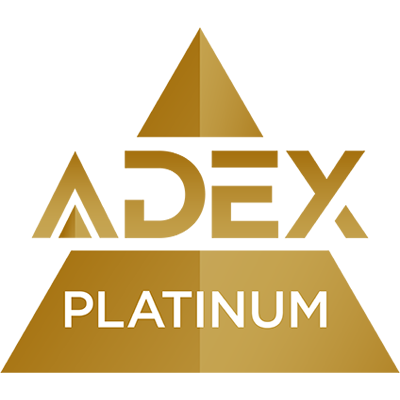 2014
Dazzling Carmen Chenille is by far the boldest color infusion for Calvin Fabrics in recent memory. Eight candy-colored shades add pizzazz in an unprecedented burst of brilliance, while four trusted neutrals offer the understated elegance Calvin has long been known for. This low pile, contract-rated upholstery fabric answers the call for simple, solid chenille. A subtle textural presence and delicate nuances of color only visible upon close inspection add an element of richness and interest. One prominent color establishes the overall color read for each item, while two other colors employed in warp and fill add pinpoints of depth or contrast. Plantain combines an inviting shade of sand with flecks of tan and cream. Taupe is accented with espresso and tan in Coconut Husk. A sophisticated slate grey is paired with deep navy and silver accent yarns in Volcanic Sand. Sea Breeze offers a muted teal accented with icy sea foam and chocolate. Deep, jewel-toned turquoise reveals navy and cobalt upon close inspection in Caribbean, while the navy blue, cream and espresso tones in Pacific Blue give off a distressed denim vibe. Chartreuse, emboldened by spring green and cream, makes Citrine a stand out while lush evergreen Avocado is tempered with tones of espresso and lime. Vibrant orange, accented with salmon and cream, sets the tone for Tangelo, while Strawberry boasts a luscious combination of pink-tinged reds. Moody Pomegranate offers a deep burgundy enriched with salmon and black, while Brazil Nut relies on deep brown, khaki and black to establish its earthen appearance.
Notes
Number: 11525-11536Pattern: CARMEN CHENILLEWidth: 57"Content: 81% POLYESTER,19% RAYONFinish: BACKEDCountry: USACleaning Code: SContract Ratings: NFPA 260/UFAC CLASS ICA TECH/BULLETIN #117 PASSWYZENBEEK: 60,000
Calvin Fabrics evolves into the new age of interior design with an enhanced palette and expanded textile offering that both honors and augments its classic beginnings. Long characterized by signature offerings of clean, crisp Belgian linen in shades of white, cream and natural and chunky textural fabrics in an array of warm earth tones and ethereal whites and ivories, Calvin is excited to bolster the line. Fun, fresh colors add an airy quality to multi-tonal textures, embroidered linens and unique patterns for both drapery and upholstery while "new neutrals" join the old standards to round out Calvin's line of reliable, high-demand basics. Working in close concert with some of the most reputable, long-standing mills throughout Europe and the United States, along with a handful of boutique mills in exotic locales, Calvin endeavors to offer today's designers exclusive, high quality home furnishings textiles at manageable price points. An expansive array of linens, chenilles and textures recalls the original vision set forth at Calvin's inception in 1952, while Eco linens, U.S. woven fabrics and a select offering of contract rated textiles satisfy a growing demand for these specialty items.Available through showrooms and online, all Calvin's offerings are backed by the company's unyielding commitment to quality and customer satisfaction. In the interest of providing you and your client's with the best experience possible, Calvin's dedicated team is always ready to address your most pressing textile questions — whether a simple stock inquiry or a question regarding specification or care. You'll never speak to a machine during regular business hours and your fabric ships to any destination in the United States third day free of charge. Calvin Fabrics' founders stood by the guiding tenet: "Goodwill is the one and only commodity that competition can neither undersell nor destroy," a principle that guides us to this day.