Ultimate Multi-Slide Door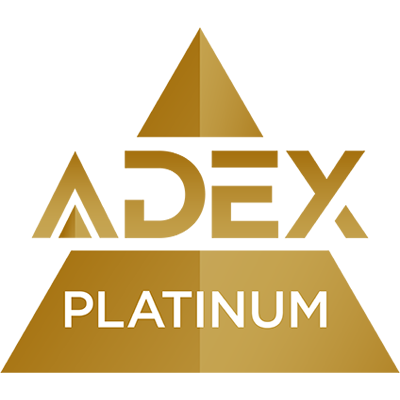 2015
The latest addition to Mavin's popular Scenic Doors line, the Ultimate Multi-Slide Door is available in large sized with standard widths up to 50 feet wide and 12 feet tall, offering a beautiful new way to bring the outdoors in. Designed with narrow stiles and rails for maximum daylight openings and views, the Multi-Slide door comes in a variety of configurations, including stacked panels or pocket door panels that disappear into the wall. Choose up to six panels in a uni-directional configuration, or up to 10 panels in a bi-directional configuration. Perfect for any style architecture, from contemporary to traditional, this door meets consumer demand for wide open spaces like never before!
Awards
This product is brand new to the marketplace
Notes
Product will be available in Summer 2015
Marvin Windows and Doors is the premier manufacturer of made-to-order wood and clad wood windows and doors. The privately-held, family-owned company is headquartered in Warroad, Minnesota – a small Minnesota town nestled on the shores of Lake of the Woods, just six miles from the Canadian border.
Since the company's inception, Marvin has developed a worldwide reputation as an innovator, progressive manufacturer and industry thought leader. This is evidenced by the company's successful introduction of several industry firsts, including:
• First in industry to deliver products via company-owned fleet of trucks
• First to introduce wood bead glazing
• First to offer factory-installed jamb extensions
• First to have entire line certified by the National Woodwork Manufacturing Association (now known as the Window and Door Manufacturers Association)
• First to re-introduce Round Tops to the market
• First to offer Low-E glass on entire product line
• First to introduce AAMA 2605-02 as a standard aluminum clad finish on entire product line
• First to introduce wood Casemaster screen surround
• First to offer architectural hardware options prepped to fit existing door line
Today Marvin Windows and Doors continues the tradition of delivering superior craftsmanship, artistry and distinctive product solutions to customers around the globe.

Products
Each Marvin product is made-to-order – a manufacturing process designed to meet every customer's unique needs and specifications. Unlike any other manufacturer, Marvin does not build or warehouse an inventory of finished products. Instead, the manufacturing process begins once an order is received, and ends when products are shipped to customers. This Made for you® philosophy enables Marvin to offer the industry's most extensive selection of shapes, styles, sizes and options.