KlearSky™ Metal Framed Glass Skylights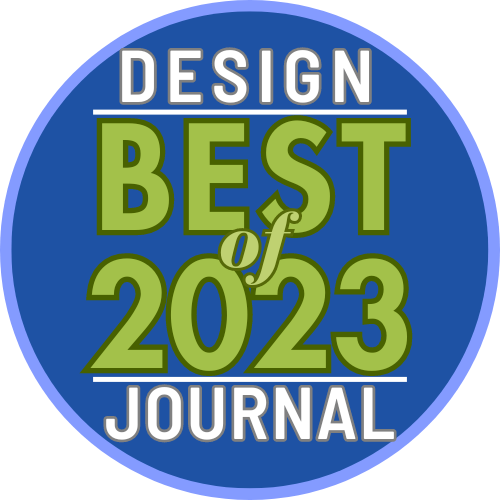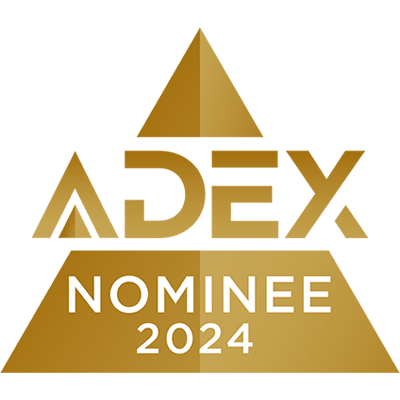 Kingspan Light + Air, a division of Kingspan Group PLC, and a leader in daylighting, ventilation and smoke management solutions for the sustainable built environment, announces a new addition to its lineup of industry-leading daylighting solutions. The company's new KlearSky™ metal framed glass skylights are set to revolutionize the way architects integrate natural daylight into buildings to create stunning visual aesthetics while still achieving high levels of building performance.  
KlearSky metal framed glass skylights offer a wide range of options to suit diverse architectural needs. These options include standard configurations like pyramids, polygons, segmented barrel vaults, single slopes (which can span up to 22 feet) and ridges (which can span up to 40 feet), in addition to fully customizable shapes for complete freedom of design. A varied array of UV-stable (non-yellowing) glass glazing options are also available to meet the most stringent energy code performance requirements, including high-performance insulating glass and laminated glass. 
Architects can further enhance their designs by choosing from an extensive range of frame finish options, including powder coat, anodized finishes or fluoropolymer paint, offered in both standard and custom colors. Builders will benefit from the quick and easy installation process facilitated by KlearSky's QuickLink™ technology, which requires 75% fewer fasteners. 
"We have over 30 years of experience manufacturing metal framed skylight systems. In fact, our roots run deep in the industry," says Tom Larwa, vice president of customer experience for Kingspan Light + Air North America. "Through the strategic acquisition of Bristolite, CPI Daylighting and Major Industries, Inc., esteemed manufacturers of glass skylight systems, we found inspiration that propelled us to create KlearSky and redefine the possibilities of metal framed glass skylights." 
Leveraging its nationwide footprint, Kingspan Light + Air manufactures and ships KlearSky metal framed glass skylights from three manufacturing locations across the country, providing a consistent product and efficient delivery regardless of the project's location. To ensure optimal performance, the skylights have undergone rigorous testing and boast exceptional water infiltration performance, testing at 15 psf, surpassing North American industry standards. An industry-leading 10-year material warranty and a two-year labor warranty are also offered, guaranteeing long-term protection and peace of mind.  
In addition to versatility, durability and accessibility, Kingspan Light + Air has also prioritized sustainability in the design, manufacturing process and supply chain of the new product. KlearSky metal framed glass skylights primarily consist of glass and aluminum, both of which utilize pre-consumer recycled content and are post-consumer recyclable. In line with Kingspan's 10-year Planet Passionate sustainability program and 2030 goal of reducing the carbon intensity of key raw materials by 50%, Kingspan Light + Air is also actively incorporating recycled materials into the production of various components. 
To learn more about Kingspan Light + Air's new KlearSky metal framed glass skylights, visit www.kingspan.com/us/en/products/metal-framed-skylights. For more information about Planet Passionate, visit www.kingspan.com/us/en/about-us/Planet-Passionate. 


About Kingspan Light + Air 
Kingspan Light + Air is a business division of Kingspan, the global leader in advanced insulation and building envelope solutions. The North American division of Kingspan Light + Air was established in 2016 to expand Kingspan's vision of providing truly holistic building envelope solutions.  
Since launching in 2016, Kingspan Light + Air has expanded both geographically and in terms of its solutions offering and shows no signs of stopping. The growing company recently acquired Solatube International Inc., the leading manufacturer and marketer of Tubular Daylighting Devices (TDDs), and previously acquired Major Industries in 2021, CPI Daylighting in 2017 and Bristolite Daylighting Systems in 2016. Kingspan Light + Air currently operates out of five locations throughout the United States and is headquartered in Lake Forest, Ill.  
By combining decades of industry expertise with core competencies in daylighting, natural ventilation and smoke management solutions, Kingspan Light + Air supports the creation of healthy and sustainable built environments while serving its customers' ever-growing needs. Projects include the Rady Shell at Jacobs Park (home to the San Diego Symphony), the New York State Fairgrounds Exposition Center and Arizona State University.  
To find out more, visit www.kingspan.com/us/en/business-groups/kingspan-light-air.  
About Kingspan Group's Planet Passionate Sustainability Program 
Kingspan Group is the global leader in high-performance insulation and building envelope solutions. Kingspan's products enable savings in energy, carbon and water usage in buildings, delivering better performance and value for those who own, work and live in them. Kingspan is dedicated to continuous innovation to drive the decarbonization of the built environment, which is responsible for 39% of energy-related carbon emissions. 
The Group's ambitious 10-year Planet Passionate sustainability program aims to have a positive impact on three big global challenges: climate change, circularity and the protection of the natural world. As part of this program, the company aims to achieve a 90% reduction in the carbon emissions within its operations and a 50% reduction in the CO2 intensity of its primary supply chain partners by 2030; alongside other ambitious goals:  
Energy 
Increase direct use of renewable energy to 60% by 2030

 

Increase on-site generation of renewable energy to 20% by 2030

 
Install solar PV systems on all owned facilities by 2030

 
Carbon 
Net zero carbon manufacturing by 2030

 

50% reduction in product CO2 intensity from its primary supply partners by 2030

 

Zero emission company cars by 2025

 
Circularity  
1 billion PET bottles upcycled into insulation by 2025

 

All Quadcore™ insulation to utilize upcycled PET by 2025

 

Zero company waste to landfill by 2030

 
Water 
5 active ocean clean-up projects by 2025

 

100 million liters of rainwater harvested annually by 2030

 
To date, Kingspan has achieved a 26% reduction* in absolute scope 1 & 2 emissions versus 2020 base year, made a 42% reduction** in waste sent to landfill and a 26% increase in rainwater harvesting capacity versus its 2020 base year. In January 2023, the Group also implemented an internal carbon charge of 70€/tCO₂e. 
Kingspan's Planet Passionate goals, together with its science-based targets*** are aligned with preventing a 1.5-degree temperature rise this century. To discover more about Kingspan's Planet Passionate program and progress, visit their Planet Passionate 2022 Report here.  
Kingspan Group companies are active in over 80 countries and employ in excess of 22,000 people in more than 210 manufacturing facilities. The Group is headquartered in Ireland. www.kingspan.com/group. 
*Scope 1 and 2 emissions. Excluding biogenic emissions. Scope 2 GHG emissions calculated using market-based methodology. 
**Scope and boundary: Whole Business includes all manufacturing, assembly and R&D sites within the Kingspan Group, including additions since 2020. 
*** Kingspan's Science Based Targets were approved in August 2021. The company is committed to a 90 percent reduction in Scope 1 and 2 emissions by 2030 and a 42 percent reduction in Scope 3 emissions. 
###