Broan and NuTone ULTRA Sensing Fans and Fan/Lights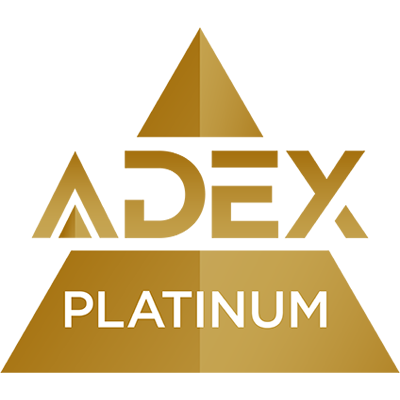 2013
Continuing in the tradition of best-in-class ventilation products, Broan-NuTone has expanded its revolutionary line of BROAN and NuTone ULTRA Fans and Fan/Lights with the addition of 16 models with ULTRA Sense. The new ULTRA Fans and Fan/Lights provide humidity- or motion-sensing capabilities while featuring the fastest, easiest, most universal installation to save contractors time and help meet stringent green building and ventilation codes. Available in single- and multi-speed models (motion-sensing capability featured in multi-speed models only), ULTRA Fans and Fan/Lights with ULTRA Sense operate at less than 0.3 Sones — the lowest sound rating possible — while operating or adjusting fan speed based on changes in humidity or motion. ULTRA Ventilation Fans and Fan/Lights with ULTRA Sense technology combine the features of the original ULTRA Series — easy installation, quiet operation and energy efficiency — with new, convenient humidity- or motion-sensing capability. ULTRA Fans and Fan/Lights help contractors save time on installation and meet green building requirements. They also provide long-lasting benefits to users, such as extremely quiet operation, unbelievable performance and, now, the ability to detect humidity or motion and either turn a single speed fan ON or adjust the CFM level of a multi-speed fan.Major benefits of the new ULTRA Fans and Fan/Lights include the following:*ULTRA Sense H Humidity Sensing Technology: ULTRA Sense H detects a rapid rise in humidity to turn single-speed fans ON and multi-speed fans from LOW to HIGH. This means that they will react to shower humidity much faster than other competitive fans and wall controls that wait for a relative humidity set point to be reached. Users can enjoy a humidity free, comfortable environment much more quickly when taking a bath or shower. After a user-adjustable time delay, ULTRA Sense turns the fan OFF for single-speed fans and reduces the speed to the LOW continuous setting for multi-speed fans. ULTRA Sense offers an easily accessible humidity sensitivity adjustment to ensure a healthy, comfortable environment based on the user's climate. *ULTRA Sense M Motion Sensing Technology (multi-speed only): ULTRA Sense M is equipped with a sensor that turns multi-speed fans to HIGH when someone walks into the room and reduces fan speed to LOW after a user-adjustable time delay. These new sensing capabilities will benefit homeowners who frequently forget to turn ON a bath fan before taking a shower — or OFF after taking one. By automatically turning the fan ON or up to maximum speed after sensing a rise in humidity or movement, ULTRA Sense can help prevent mold and mildew caused by excess moisture in a room. Likewise, by automatically reducing fan speed to OFF or LOW, ULTRA Sense helps reduce wasteful energy costs.In addition, ULTRA Fans and Fan/Lights with ULTRA Sense technology provide the five benefits of the original ULTRA Fans and Fan/Lights:*ULTRA Quick Installation Technology: ULTRA can be installed in minutes in retrofit applications from the room-side with its unique telescoping mounting frame, which can close together to fit through drywall openings and then expand once above the ceiling:**Includes easy-to-insert snap-in housings (no screws required) and a snap-in blower (pictured above right)**Installs up to 60 percent faster in retrofits and up to 20 percent faster in new construction than comparable fans on the market*ULTRA Green Energy-Saving DC Motor: ULTRA offers extremely energy-efficient operation — well beyond ENERGY STAR requirements — that in both single- and multi-speed configurations meets several green industry standards:**Multi-speed models featuring high speed for spot ventilation and adjustable continuous CFM settings are especially well suited to meet building codes such as CA Title 24 or green building guidelines such as Leadership in Energy and Environmental Design (LEED) and ENERGY STAR for Homes (all of which follow the ASHRAE 62.2 residential ventilation standards).*ULTRA Smart Control Technology: ULTRA maintains powerful operation over a wide range of real-world installations, often maintaining 0.1" pressure CFM ratings at well beyond 0.25".*ULTRA Silent Sound Technology: ULTRA operates at an HVI certified, best-achievable less than 0.3 Sones for an extremely relaxing environment:**State-of-the-art blower design optimally smoothes airflow**DC technology virtually eliminates motor noise*ULTRA Lucent Lighting Technology: To brightly illuminate rooms for most any task, ULTRA comes with two 18-watt ENERGY STAR qualified bulbs.ULTRA Fans (non-sensing models and those without lights) are also offered with a radiation damper for multi-story applications. In addition to meeting tough industry performance requirements, these fans are designed to be serviced without disturbing the surrounding drywall.
Sustainability
These fans also provide continuous, whole-house ventilation which is becoming increasingly popular and continually removes contaminants generated in homes every day. Continuous ventilation – also known as whole-house ventilation – is being required to meet building codes such as California Title 24, or green building standards such as LEED or ENERGY STAR® for Homes. These types of programs reference the ASHRAE 62.2 residential ventilation standard that details the amount of air in cubic feet per minute (CFM) needed for whole-house ventilation, based on square footage and the number of bedrooms in the home.

Choosing an ENERGY STAR® qualified fan is always a good idea, but it is even more important for whole-house fans that may run all the time. ULTRA™ Series Ventilation Fans with ULTRA Green™ DC Motor Technology greatly exceeds ENERGY STAR® CFM-per-watt requirements; for example the 80 CFM fan models at 5.8 watts are almost 10 times more efficient than ENERGY STAR® requirements.

The exclusive ULTRA Smart™ Control Technology enables these fans to maintain their powerful operation even at high static pressures (resistance to airflow through a duct system), and supply the required air movement levels for whole-house ventilation while meeting the spot ventilation needs of a bathroom. This control technology continually monitors the fan's performance and adjusts the motor speed to ensure the air movement expected is delivered in nearly every installation. Additionally the continuous lower CFM adjustment dial allows you to precisely set the airflow as low as 30 CFM which means there is no costly over-ventilating or unhealthy under-ventilating. ULTRA™ maintains powerful operation over a wide range of real-world installations, maintaining 0.1" static pressure CFM ratings to 0.25" and usually well beyond.


In the midst of the Great Depression, two aggressive young men emerged with two new products that would make major contributions to the housing industry. In 1932, Henry Broan developed and manufactured a kitchen fan called the Motordor® Fan that provided quiet and efficient kitchen ventilation. His creation launched what is today known as Broan-NuTone LLC. Four years later, in 1936, J. Ralph Corbett developed a melodious door chime replacing the obnoxious door buzzer of the time. His development launched what is today known as NuTone, Inc. Both men, headquartered in the Midwest, started their companies with a simple product and a few employees. Each expanded their companies, creating revolutionary new products that provided unmatched conveniences for homeowners nationwide. Both companies quickly became global competitors and continued to provide innovative, superior products to meet the needs of consumers. In 1981, Broan Mfg. Co., Inc. was acquired by Nortek, Inc. and became the lead company of Nortek's Residential Building Products Group, which was named the Broan Group. During this same time period, NuTone was sold to Scovill Manufacturing in 1967 and was then acquired by Williams plc in 1991. In 1998, Nortek acquired NuTone, adding it to the Broan Group and renaming the group the Broan-NuTone Group. Then, in January 2000, Broan Mfg. Co., Inc. became Broan-NuTone LLC. Today, Broan-NuTone LLC leads the industry with forward-thinking residential ventilation products, customized climate, communications and storage solutions and superior customer service. Broan-NuTone is proud to acknowledge that over 80% of homeowners in the United States rely on one or more BROAN®, NuTone®, or BEST® products every day to provide them with superior indoor air quality and lifestyle conveniences. Headquartered in Hartford, Wisconsin, Broan-NuTone employs 2,600 people in eight countries on five continents. Other manufacturing, marketing and sales locations include Ohio, California, Canada, Italy, Chile, Australia, Poland, China and Mexico. Broan-NuTone's inspiring heritage provides the foundation for its three global brands – BROAN®, NuTone® and BEST®. BROAN® is the industry leader of range hoods, ventilation fans, heater/fan/light combination units, Indoor Air Quality (IAQ) Fresh Air Systems, built-in heaters, whole-house fans, attic ventilators and trash compactors. NuTone® holds major market positions in door chimes, central vacuum systems, stereo intercom systems, ironing centers, ceiling fans and ventilation fans. BEST® range hoods are the "Ultimate in Kitchen Ventilation" featuring state-of-the-art performance and Italian design. Broan-NuTone is committed to developing revolutionary products that improve the indoor environment as well as implementing procedures to preserve the outdoor environment. Broan-NuTone offers a wide selection of products that help meet the requirements of all three major green building programs: ENERGY STAR®; U.S. Green Building Council's (USGBC) Leadership in Energy and Environmental Design (LEED) for Homes; and the National Association of Home Builder's (NAHB) Model Green Home Building Guidelines. For more information, please visit www.BROAN.com, www.NuTone.com and www.BESTrangehoods.com.