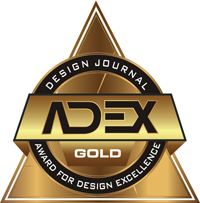 2008


When the label says handle with care, MTI's cutting-edge technology says no problem. Three strategically placed micro-jets thoroughly launder your finest hand-washables without harsh agitators. Only jetted water touches the garments, controlled by a three-speed control knob that adjusts the whirlpool action from a soft swirl to a vigorous wash. The sink is powered by a specially designed (and super quiet) 1.0 bhp pump with variable cavitation control. In the middle of the sink is a carefully designed baffle that allows garments to move freely during the washing, without being detained by the suction. See also MTLS-110J model.
Sustainability
Great water savings compared to traditional washing machine usage.
Awards
2008 Gold ADEX award
Oone of best new products of 2008-Professional Builder
Home Magazine 2007 Kitchen & Bath award
Pricing
Pricing available from MTI distributors. See MTI Dealer Locator for contact information for a dealer convenient to you.
Notes
Designed by Kathy Adams, President of MTI. The Jentle Jet® is an example of MTI's commitment to providing innovative solutions to every day challenges.
MTI acrylic baths are hand-crafted in high-gloss Lucite® cross-linked cast acrylic, which is extremely scratch- and stain-resistant. Made in the USA.
MTI Baths
Since 1988, MTI has earned a reputation for impeccable quality, innovation, unique customization for air baths, whirlpools and soaking baths in over a 150 models in a variety of colors with endless options. MTI offers a line of sinks, shower bases, glass enclosures and bath furniture. Design Expertise. MTI has an in-house design team that is experienced in working with world-class architects, designers, developers and hotel chains to develop top-quality bath products based on the requirements of the project. Proudly Made in the USA. mtibaths.com