Satori, a Laminam by Crossville Collection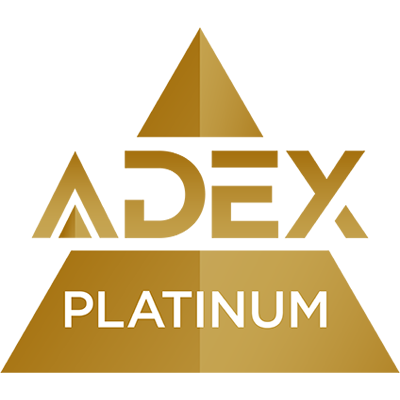 2016
Satori, a Laminam by Crossville collection, brings an awakening to surface design with luxe looks for commercial and residential applications. These porcelain tile panels come 3 nuanced, urban color offerings, in 1x3M and 1x1M sizes yet are only 5.6mm in thickness (brown and black colors) for beautiful, efficient installation on floors, walls, and more and 3mm in beige for wall installations. Those who specify tile are becoming increasingly enlightened on porcelain tile panels' benefits, including the minimal grout lines, tile-over-tile installation capability, large surface-area coverage, and stunningly convincing looks and styles. Satori's rich, nuanced colors and sophisticated appeal are revealing even more to love about this growing product category.
Sustainability
As a porcelain tile panel product, Satori has many sustainable characteristics and green advantages. The lean profile panels may be installed directly over many substrates, including previously installed tile. This eliminates the need to demo spaces, thus sending less refuse to landfills. Depending on the scope of an installation, this could save tens, hundreds, or even thousands of pounds from becoming construction waste. As a dense, porcelain-bodied product, Satori is innately simple to clean and maintain without use of harsh chemicals or cleaning products and supports indoor air quality and healthy building standards. When properly installed, Satori will provide a very long life cycle with its superior performance and permanence of appearance, meaning it won't require replacement due to degraded technical characteristics or comprised look. Satori is manufactured responsibly in facilities that reflect exceptional environmental standards.Environmental Statement-Laminam by Crossville Collections: Laminam by Crossville collections are excellent choices for those seeking green surfacing solutions for design projects. Laminam porcelain tile panels are responsibly made with natural raw materials in one of the most advanced, environmentally sound manufacturing facilities in the world, located in the heart of Italy's renowned tile production region. Reflecting global standards in sustainability, the Laminam manufacturing process uses leading edge technology and recycling practices and incorporates innovative methods to minimize waste and generate energy without depleting the earth's resources. Laminam products, created to meet Green Building Council standards, support specifiers' goals for durable, healthy environments. The porcelain tile panels do not release emissions or substances into the environment and require minimal maintenance, contributing to indoor air quality and providing ease of cleaning long term. The panels' superior performance characteristics lead to long product lifecycles—reducing the need for replacement. However, should panels be removed, they can simply be unbacked, milled, and recycled back into the tile production stream. Distributed exclusively in the U.S. by Crossville, many Laminam porcelain tile panel collections are stocked on American soil. This not only allows for prompt order fulfillment, but it also aids in minimizing fuel and energy consumption related to international shipping and transportation.
Awards
Best of Show, Hard Surface Flooring in the IIDA/HD Awards at HD Expo 2016
Pricing
MSRP is $20.05/sq ft
Founded in 1986, Crossville, Inc. is the largest domestic manufacturer of large-size Porcelain Stone® tile. The company offers award-winning Porcelain Stone®, glass and metal tile for both commercial and residential environments. Crossville® promises to "Elevate Your Space" by continual product, style and service innovation. For more information, contact Crossville, Inc. at 800-221-9093 or visit www.crossvilleinc.com.