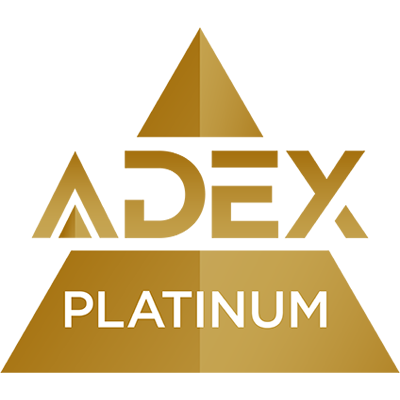 With the ever growing demand for more renewable and sustainable building resources, Johnsonite, the commercial arm of Tarkett and provider of the world's most integrated high-performance flooring systems, launches iQ™ Natural™, a major advance in commercial vinyl sheet flooring that combines beauty, high performance and sustainability.iQ Natural combines the tonal aesthetics of the Melodia™ line with the high-performance benefits of iQ™ construction, creating a highly sustainable choice for any commercial application, especially high-traffic applications such as healthcare, education, offices and retail.iQ Natural's construction provides high quality, low maintenance, extreme longevity and the market's best life-cycle cost.
Sustainability
iQ Natural has "intelligent quality" construction, which means durability, resistance to chemicals and easier cleaning. In fact, iQ products never need an applied wax for protection. With simple dry buffing, the surface is restored. By eliminating the need for wax and polish and minimizing heavy maintenance, facility owners can save up to 30 percent over the lifetime of the floor, which can be 20 30 years or more. iQ Natural uses a revolutionary bio-based plasticizer that is natural and renewable. In fact, iQ Natural is made up of 75% natural and 16% renewable content, making it a very earth-friendly commercial solution. And iQ Natural is 100 percent recyclable, which not only saves landfill space, but also reduces waste. Lastly, iQ Natural is FloorScore® certified, providing better indoor air quality and healthier work environments.
Awards
Best of NeoCon (Silver), Product Innovation Award (Architectural Products), IIDEX Innovation Award (Bronze)
Notes
iQ Natural is available in 24 colorways, each inspired by nature. Its subtle, non-directional pattern and inspired-by-nature color palette offer design-friendly solutions for any application. The subtle tone-on-tone pattern makes iQ Natural easy to coordinate within the line and with any other Johnsonite flooring solution.
With a history spanning over 140 years, Tarkett is a worldwide leader in innovative flooring and sports surface solutions, with net sales of more than €3 billion in 2019. Offering a wide range of products including vinyl, linoleum, rubber, carpet, wood and laminate flooring, artificial turf and athletics tracks, the Group serves customers in over 100 countries across the globe. Tarkett has 12,500 employees and 33 industrial sites, and sells 1.3 million square meters of flooring every day, for hospitals, schools, housing, hotels, offices, stores and sports fields. Committed to changing the game with circular economy, the Group has implemented an eco-innovation strategy based on Cradle to Cradle® principles, with the ultimate goal of contributing to people's health and wellbeing, and preserving natural capital. Tarkett is listed on Euronext Paris (compartment B, ISIN: FR0004188670, ticker: TKTT) and is included in the following indices: SBF 120 and CAC Mid 60 indexes.