Parterre Flooring's Monet's Garden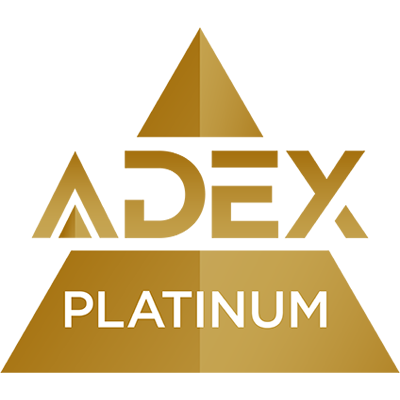 2009
Resilient flooring becomes a canvas of soft, reflective colors with Monet's Garden, a new product from Parterre's HardCore collection. Designed to mirror the qualities of light and movement found in Claude Monet paintings, Monet's Garden seems to vary in shade and texture as it's viewed from differing angles. It features complexities in color, with each variation relating to another in a diverse, yet integrated style. The result is a sophisticated simplicity.This stylish yet durable flooring is ideal for a variety of applications, such as retail, healthcare and corporate environments. Monet's Garden is available in 12  x 24  tiles. It comes in a choice of soft, muted tones including Silver Mist, Willow, Reflection, Wallflower and Sunset. "Monet's Garden offers designers flooring with a unique color statement that complements, rather than overwhelms a room's décor,  said Parterre President, T. Fred Roche. "It's the perfect choice for most any market and coordinates beautifully with our exotic wood and Fused Floor collections.  Monet's Garden is part of Parterre's new HardCore collection which features several stone inspired products including Grid, Patina and Metallon.
The Parterre Story
Our story begins with a vision for the perfect flooring—one that's strong and durable, yet beautifully designed. The result is a floor covering that reflects the incomparable beauty of nature, while offering durability to stand the test of time. Since 1991, Parterre has offered LVT flooring products with unsurpassed quality and performance. Our broad selection of flooring solutions authentically mirrors the look of granite, marble, limestone and wood, as well as metallic surfaces and other unique finishes.
What Is Art From Earth?
Inspired by nature's canvas, Parterre premium vinyl flooring is carefully crafted from an artist's perspective. Our products deliver textural designs that authentically mirror the beauty of granite, marble, limestone, wood and metal as well as other nature-inspired finishes. They are a natural fit for spaces that demand good looks and high-performance.
Brilliant Sustainability
At Parterre, we're committed to more than just a beautiful floor; we also understand the importance of preserving the beauty around us. From production and installation to daily use and disposal, our products are mindful of the environment.
Customized Designs
Our production method allows us to tailor and make variations to our products proving that no job is out of our reach. Choose among different patterns and colors and pair with textures and embossing to create a seamless design to match your space.
Good Design is Long-Lasting
Flooring designs can live longer with Parterre. Beyond our high performance, we have the flexibility to revive designs as trends change to match existing, previously installed Parterre flooring.
Industries
Parterre vinyl flooring is designed to meet the unique demands of a wide variety of applications. From hotels and hospitals to restaurant and retail spaces, our commercial vinyl flooring is among the most versatile and durable vinyl flooring option available.
Corporate Office
Healthcare
Hospitality
School
Fitness
Retail
Multi-Family