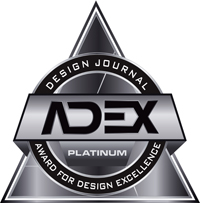 2014

The low-profile narrow threshold makes access easier and safer. The multi-threshold feature allows for the base to be specified with single, dual or triple threshold. The base includes a slip-resistant textured bottom that meets ASTM F-462-1994 certification requirements for safer showering. The 4242MT measures 41.875" x 41.875" x 3".
Pricing
Pricing available from MTI distributors. See MTI Dealer Locator for contact information for a dealer convenient to you.
Notes
The MTSB-4242MT from MTI is constructed of Lucite® cross-linked cast acrylic with strong reinforced backing to eliminate flexing of the floor pan. It is attractive and easy to clean. The low-profile, multiple-threshold design means it can be specified from the factory to accept glass enclosures on one, two or three sides. The low-profile design not only presents a very clean look, but it also makes entrance and exit easier.
MTI Baths
Since 1988, MTI has earned a reputation for impeccable quality, innovation, unique customization for air baths, whirlpools and soaking baths in over a 150 models in a variety of colors with endless options. MTI offers a line of sinks, shower bases, glass enclosures and bath furniture. Design Expertise. MTI has an in-house design team that is experienced in working with world-class architects, designers, developers and hotel chains to develop top-quality bath products based on the requirements of the project. Proudly Made in the USA. mtibaths.com