Washlet S350e with eWater+ Technology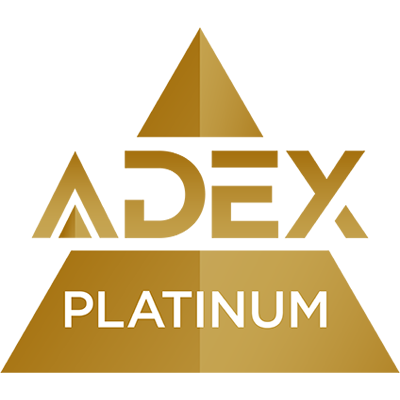 2013
Recently, TOTO achieved a major global milestone with its popular Washlet line of personal cleansing systems. The company has sold more than 30 million Washlets since their launch in 1980. To celebrate, TOTO introduces the Washlet S350e, enhanced with its innovative new eWater+ technology. Like the new Washlet S350e, all TOTO Washlets use pure, clean water – and myriad technological innovations – to make their users cleaner, happier, more refreshed than they have ever felt after a bathroom break by reinventing the humble toilet seat as a warm water personal cleansing system. When its cleansing cycle is activated, a streamlined wand with Wonderwave technology extends from the beneath the seat to provide a soothing warm flow of aerated water for complete cleansing. Because the water is drawn directly from the home's fresh water supply, the Washlet delivers warm water that is always clean and pure. Once the cleansing cycle is completed, the user may engage the drying cycle, which uses warm air to gently dry the area, protecting environment by reducing the need for toilet tissue. Built from antibacterial plastic, the self-cleaning wand, lid, and heated SoftClose seat are ultra hygienic. Committed to People-First Innovation, TOTO advances are designed that meet people's real world needs. To this end, the company introduces the first use of electrolyzed water designed to make the toilet bowl easier to clean. Electrolyzed water is a proven disinfectant long used in food preparation and cleaning. To create eWater+, TOTO engineers use only the home's incoming water supply and the company's patented technological process. eWater+ is applied to the bowl after every flush and once every eight hours during non-use. It returns to its natural state within two hours. A pre-misting of plain water further enhances bowl cleanliness by sealing the surface against the adherence of matter approximately 80% better than dry porcelain. eWater+ is good for the planet, too. It reduces the need for toxic chemicals used to clean the toilet, which helps to protect the environment as it saves consumers money on cleaning supplies and time cleaning the toilet. TOTO's eWater+ technology is available on the new Washlet S350e (and the new Washlet S300e). Capable of being installed on virtually any existing toilet, this Washlet S350e offers a new slim, compact design as it transforms the humble toilet into a warm-water personal cleansing unit, reconfiguring even the most modest bathroom into a luxurious home spa. Washlet S350e's instantaneous hot water heater enables gentle front- and back-aerated warm water spray that can be regulated for preferred water pressure and temperature. Additional technologically advanced features they offer include built-in air purifying system, Wonderwave spray technology, heated SoftClose seat, and warm air dryer, all governed by TOTO's revolutionary energy-saving features. This handsome unit also offers eWater+ misting, which is applied after each flush and once every eight hours when the unit it not in use. eWater+ reduces the need for harsh chemicals during cleaning, which helps protect the environment. With the addition of eWater+, cleaning the toilet bowl becomes easier with use flush. Its easy read, illuminated touch pad control memorizes users' personal preferences and is stored in a handy wall-mount magnetic cradle. The Washlet 350e also features an auto open/close function, providing the user with even more convenience and luxury.
Pricing
The Washlet S350e's estimted MSRP is $1,800
Notes
Introduced at the Kitchen & Bath Industry Show in mid-April, 2012, the Washlet S350e will launch in mid-September, 2012.
TOTO USA Today- A full-line manufacturer of eco luxury products for the bath space, TOTO focuses on the art and science of bridging the relationship between people and water. With its innovative, high-performance technologies, TOTO harnesses water's powers to cleanse, rejuvenate, and relax, creating experiences for its owners that continually redefine civilized bath culture. rnrnThe company's success derives from its unsurpassed commitment to quality, reliability, technological innovation, and sustainability -- a commitment that pushes it beyond industry standards. The winner of numerous domestic and international awards and recognitions, TOTO USA is certified by ISO 14001: 2004 and ISO 9001: 2000; it is the only plumbing manufacturer honored as Water Efficiency Leader by the Environmental Protection Agency.rnrnFeature by feature, product by product, no manufacturer designs, builds, and provides support better than TOTO. This total commitment to quality provides TOTO owners with worry-free performance over the lifetime of their products – a reward that validates their purchase every time they use their TOTO products.
TOTO USA's History of InnovationrnEstablished in California, in 1989, TOTO USA, INC.'s, original mission was to market high-performance low-flow -- 1.6 gallons per flush (GPF) – toilets, introduced in response to the state's growing need for water conservation. A short 20 years later, TOTO USA has grown dramatically and today offers full line eco luxury, high-performance plumbing fixtures, fittings, and accessories for both residential and commercial spaces; employs 550+ Americans; has three major manufacturing plants, located in Morrow, GA, Lakewood, GA, and Cienega de Flores Nuevo Leon, Mexico; and two large assembly and logistics/warehousing facilities, located Fairburn, GA, and Ontario, CA. TOTO USA is a recognized leader in the upper mid- to high-end US residential and commercial plumbing products' market. rnrnTOTO USA's, parent company, TOTO, Ltd., located in Kitakyushu, Japan, was established in 1917, and, in its 92 year history, has made well over 60 million units of sanitary ware. Employing approximately 17,000+ individuals, TOTO, Ltd., has eight overseas offices, three Research and Development Centers, and ten domestic plants. rn rnWater Efficient Manufacturing ProcessesrnIn 2004, TOTO USA implemented a program to recycle the water it uses to manufacture vitreous china products at its state-of-the-art Morrow, GA, manufacturing facility. TOTO puts the reclaimed water through extensive treatment and purification processes before returning it to the Clayton County Water Authority. rnrnIn late 2007, when Georgia's Governor Sonny Perdue mandated that all corporations statewide reduce their water consumption by 10%, TOTO reduced its water consumption by an average 25%, saving an additional 3,859,000 gallons of water, through innovative gray water programs. TOTO will continue to identify creative ways to reduce further the water consumed during the manufacture of its water-efficient products.rnrnWith its driving commitment to enhance the human experience by innovating water technologies of the highest order, while passionately protecting the planet's natural resources, TOTO will continue to revolutionize notions of comfort and cleanliness and harmony in design, function, sustainability, style, and quality to distinguish the TOTO experience from all others.rnrn