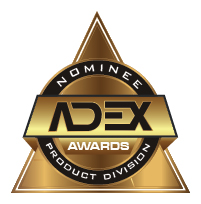 "When the night is dark and the abyss is skirted, the wise rider loosens the reins and lets the instinct of the horse lead the way." -- Armando Palacios Valdéz. There is nothing more exciting than watching a non-favourite horse and a jockey back from retirement take the lead at the start of the race, maintain the lead and win. Nothing is better than a perfect equation.
Notes
Strange Land is form by four unique Art & Design objects named: 0739 Cetaceous, 2606 Terra, 1909 Elephant's Child, and 0710 Oxbow. The Series was born as a commission work. It was 0739 Cetaceous the first created. The Series Strange Land denotes four basic Human behaviours we should embrace: Being Humble when successful as the whale is humble with smaller creatures: Care for the Planet as the native Americans care for the Buffalo; Disruption in our life brings opportunities as the elephant calve resolves to stand up and walk just minutes after birth; Real Beauty is the pursuit of your Dreams like the horse is such an beautiful animal yet it is his nature to first die before stop running what make it glow.
Fabrizio Constanza Design is a company dedicated to create unique functional art collectables pieces and design and production of commissioned pieces for private or hospitality projects.