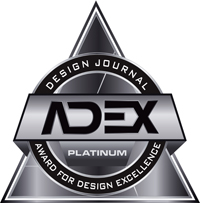 2016
The Panajachel wall lamp was inspired by the botanical gardens beside Lake Atitlan in Guatemala. The resin handmade golden bird is a symbol of its beauty and authenticity.
The fixture itself is made of aluminum, and has two Edison light bulbs (you can replace them with LEDs) and a mirrored steel back, so that the light shines down and up and thus creates a welcoming atmosphere whilst supplying a lot of light.
Just think of this gorgeous fixture to light up your space. It will leave a stunning first impression on your guests should you use it in the hallway or entry way. It will soften your residential rooms and it will lift up your overall interior design.
Sustainability
Use LED, All Recycable Materials
Iris Design Studio
Iris Design Studio is a designer and manufacturer of lighting fixtures which are actually modern decorations that also light up.
We Design and produce Lamps that make the home and office into a sublime interior. Our lighting fixtures are what makes the space unique.
For nearly a decade Iris Design Studio has been at the forefront of Contemporary and Modern Lighting.
All fixtures are designed by Iris Kadouri Rizenbah, the founder of Iris Design Studio.