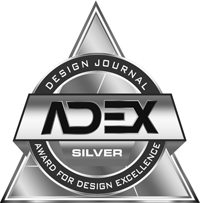 2015
Olinda is a smart idea that turned into a high-quality popular lighting fixture. Most often it is used as a wall sconce, but many use it as a ceiling panel so that when looking up you will see a chandelier from the bottom.
This fixture is an interior designer's favorite, as it is used as wall décor as well as a light source. It looks perfect in a living room, a bedroom or a hallway. It is even perfect for receptions and restaurants. A bright and beautiful image is always inviting and charming.
The panel itself is made of acrylic and the image is a super high-quality transparency image that is replaceable. The light box behind it is metal to give stable support. Each and every part was designed specifically for this fixture, including the acrylic screws holding this panel. When you purchase the Olinda wall sconce, you receive a one-of-a-kind gorgeous design.
The Olinda Blue is especially unique. The sky-blue background brings the peacefulness of the sea into your home. The classic chandelier image brings authenticity and style, designer-made in your own residence.
Sustainability
Item No. OL001/01
Materials: Aluminum, Acrylic, High End Printed Transparency
Size in mm: 510 W 510 L 100 H
Size in ft: 20" x 20" x 4"
Bulbs: 1 X T-9 40W Max. Circline Fluorescent or LED
Certifications: cUL by ETL,CE EMC
Availability: Usually ships in 1 to 3 weeks

Iris Design Studio
Iris Design Studio is a designer and manufacturer of lighting fixtures which are actually modern decorations that also light up.
We Design and produce Lamps that make the home and office into a sublime interior. Our lighting fixtures are what makes the space unique.
For nearly a decade Iris Design Studio has been at the forefront of Contemporary and Modern Lighting.
All fixtures are designed by Iris Kadouri Rizenbah, the founder of Iris Design Studio.