Galapagos Wall Lamp White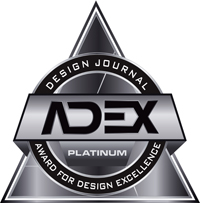 2015
The glass butterflies are made of six layers of American glass, carefully crafted to create a sublime masterpiece. The delicate design is quality glass art that transfers light and sparkles.
The butterflies are featured here in their clear white color, to transfer the glittering light. This design is suitable to any space, modern or traditional, as it combines high-end craftsmanship with state-of-the-art design. Just imagine this wonderful design on the walls of your dining area or your reception – your guests will always be impressed. The uniqueness and the glamour will shine across the room, to reflect great quality and wonderful taste.
Sustainability
Item No. GP005/01
Materials: Chrome Plated Steel, American Hand Made Glass
Size in mm: 140 W 930 L 430 H
Size in ft: 5 1/2" x 36 1/2" x 17"
Bulbs: 5 X 3W LEDs, Included
Certifications:CE , and UL Certified
Availability: Usually ships in 2 to 3 days
Iris Design Studio
Iris Design Studio is a designer and manufacturer of lighting fixtures which are actually modern decorations that also light up.
We Design and produce Lamps that make the home and office into a sublime interior. Our lighting fixtures are what makes the space unique.
For nearly a decade Iris Design Studio has been at the forefront of Contemporary and Modern Lighting.
All fixtures are designed by Iris Kadouri Rizenbah, the founder of Iris Design Studio.