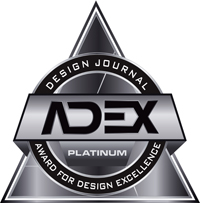 2019
Sustainability
Stainless steel incorporates recycled material.
Pricing
Sold through distribution.
Notes
Bradley Corp., industry leader of innovative and durable washroom solutions, introduces its line of re-designed grab bars, which withstand higher load ratings using heavy-duty third-party rated products. Now stronger than ever, Bradley's bariatric grab bars bring more options to accommodate needs of people of all sizes in all types of commercial restroom applications.
Bradley's grab bar models are now re-rated at 900, 1,000 and 1,250 pounds to provide ultimate user stability. A wide selection of grab bar configurations are available to furnish a variety of restroom layouts and address a variety of user needs.
These new options featuring best-in-class load ratings allow specifiers and designers to efficiently specify a single grab bar model for any restroom.
"Specifying one product with a higher load capacity throughout an establishment's restrooms eliminates the need to cherry pick which restrooms or stalls require higher load-rated products vs. those that don't," said Laura Stang, senior product manager, Bradley Corp. "Working with one model saves time and eliminates confusion during installation."
Bradley's bariatric shower seats are also available with ratings from 500 pounds to an industry-leading 1,200 pounds, providing stability and comfort in shower rooms. Made of resilient phenolic and Bradmar solid plastic materials, these folding shower seats allow users to easily fold up the seats when not in use.
"Whether the application is healthcare or any other type of commercial restroom, Bradley's heavy-duty third-party rated products provide greater durability and stability, and more peace of mind for all," Stang said.
For more information, visit https://www.bradleycorp.com/bariatric-products/

Bradley Corporation
For almost 100 years, Bradley has created the most complete and advanced commercial washrooms and comprehensive solutions that make industrial environments safe. Bradley is the industry\\\'s leading source for multi-function hand washing and drying fixtures, accessories, partitions, solid plastic lockers, as well as emergency safety fixtures and electric tankless heaters for industrial applications. Headquartered in Menomonee Falls, Wis., USA, Bradley serves commercial, institutional and industrial building markets worldwide.

Bradley\\\'s rich history of innovation began with the invention of the washfountain, a revolutionary group handwashing fixture designed to save water and time. Since then, Bradley has developed a number of ground breaking products and technologies to help architects, specifiers, engineers and end-users meet their building goals.

Through the years, Bradley has changed the way people wash their hands in public. Understanding that consumers have an aversion to public restrooms, Bradley has developed pioneering handwashing solutions to make restrooms cleaner and more attractive for users, as well as easier for facility managers to install and maintain.

Bradley\\\'s core products include hand washing systems, all-in-one hand washing systems, touchless faucets and group and individual showers. Bradley rounds out its product line with touchless hand dryers, soap dispensers, and towel dispensers, plus solid plastic lockers and toilet partitions. In addition, Bradley\\\'s complete line of thermostatic mixing valves, emergency drench showers and eyewashes, and tankless water heaters help keep people safer in industrial settings, labs and food processing plants worldwide.

One of Bradley\\\'s newest restroom products is the all-in-one WashBar. The award-winning WashBar integrates touch-free soap, water and dryer all within the user\\\'s immediate reach. This unique clean+rinse+dry functionality exemplifies all the features that make Bradley a true innovator of high-design sustainable washroom products. The streamlined all-in-one design keeps water off the floor and walls, creating a cleaner and safer restroom environment, while wasted paper towels are eliminated.

For more information about Bradley\\\'s product lines, contact Bradley, Telephone: (800) Bradley; Fax: (262) 251-5817; www.bradleycorp.com.