LINEARlight FLEX POWER FLEX LED Linear Modules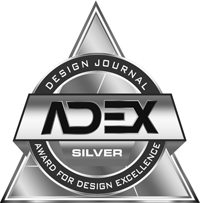 2013
The product's high lumen output is perfect for use in various conventional lighting applications such as cove lighting and its 50,000 hour life helps reduce maintenance. Emitting between 489 – 566 lumens/ft., the POWER FLEX is available in five color correlated temperatures, has a CRI of 80+, and has color consistency maintained within a 3-step MacAdam Ellipse.
Sustainability
An environmentally preferable product, LINEARlight FLEX® POWER FLEX is mercury-free, emits no UV or IR emissions, RoHS compliant, is UL8750 recognized for US and Canada Class 2 unit, (UL File #320662) and UL2108 listed for US and Canada Class 2 unit (UL file # E247649). Best paired with OPTOTRONIC® 24Vdc power supplies and controls, the LINEARlight FLEX® POWER FLEX system is covered by a 5-year system warranty.
OSRAM SYLVANIA is part of OSRAM Americas, a group of OSRAM companies located in North and South America. As a leader in lighting solutions and services, specializing in innovative design and energy saving technology, the company sells products for homes, businesses and vehicles under the brand names OSRAM, Traxon, ENCELIUM and SYLVANIA. The company's portfolio covers the entire value chain of components, ranging from lamps, control units and optical semiconductors such as light-emitting diodes (LED) to luminaires, light management systems and lighting solutions. The OSRAM SYLVANIA and OSRAM Americas regional headquarters is located in Wilmington, Massachusetts. For more information, visit www.osram-americas.com or follow us on Facebook and Twitter.